Designed For Developers
A digital payouts API built for growth
Don't spend months integrating to legacy systems. We've done the heavy lifting by stitching together gift cards with new and innovative payout methods.
1 hour - 1 day onboarding
Bank-level security
RESTful and lightweight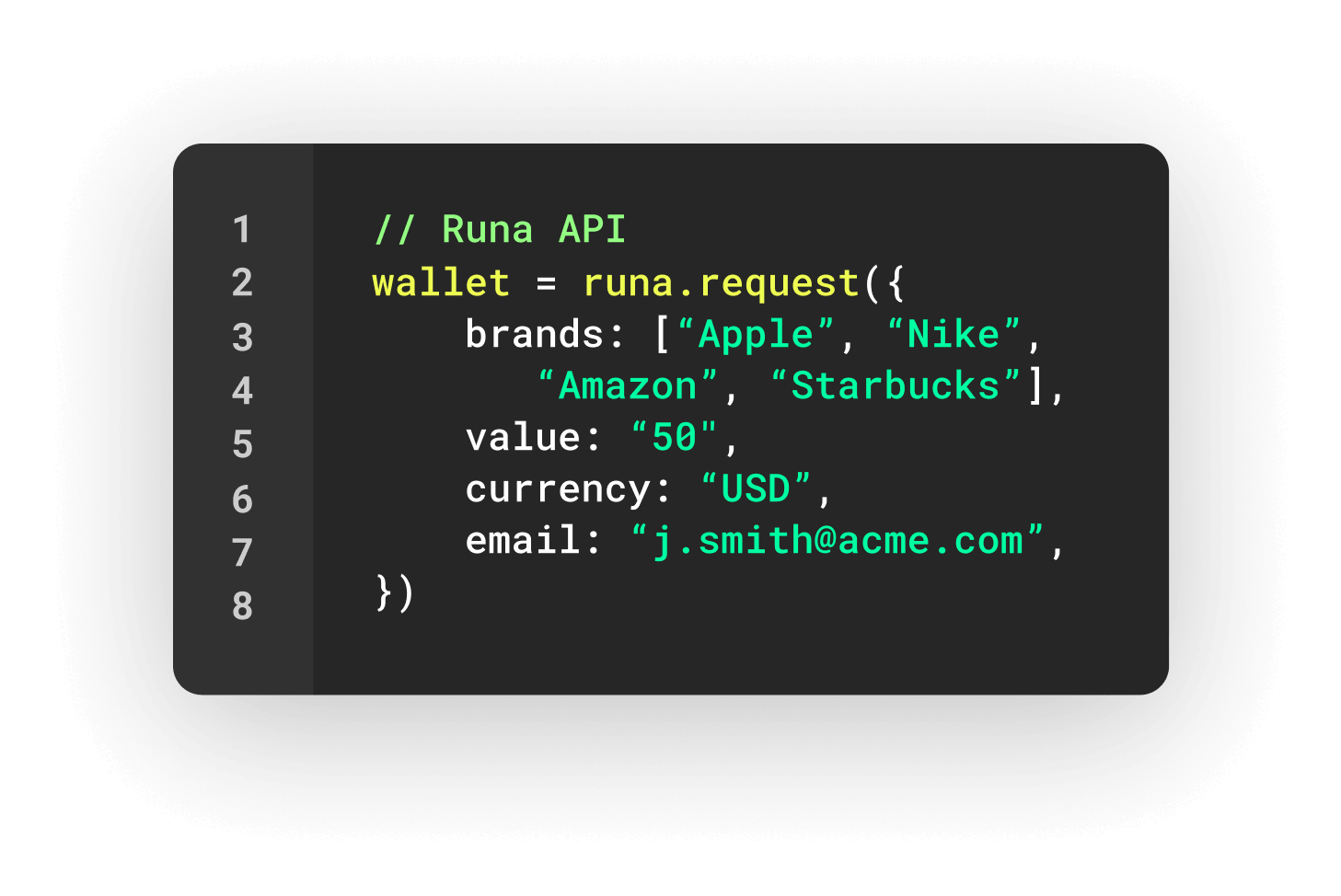 Unparalleled Access To Payouts Recipients Love
Runa offers recipients unique payout options and cash-like choices that drive engagement, loyalty, and the potential to drive revenue on every payout.
Runa Delivers Results
95%
improvement in new campaign turnaround
93%
reduction in fulfillment costs
50%
uplift in Sodexo's average load value
Not ready to try us yet? Check out our pricing.