Charitable Donations
Payouts That
Pay Back
Enable recipients to easily and automatically donate to a charity of their choice.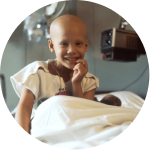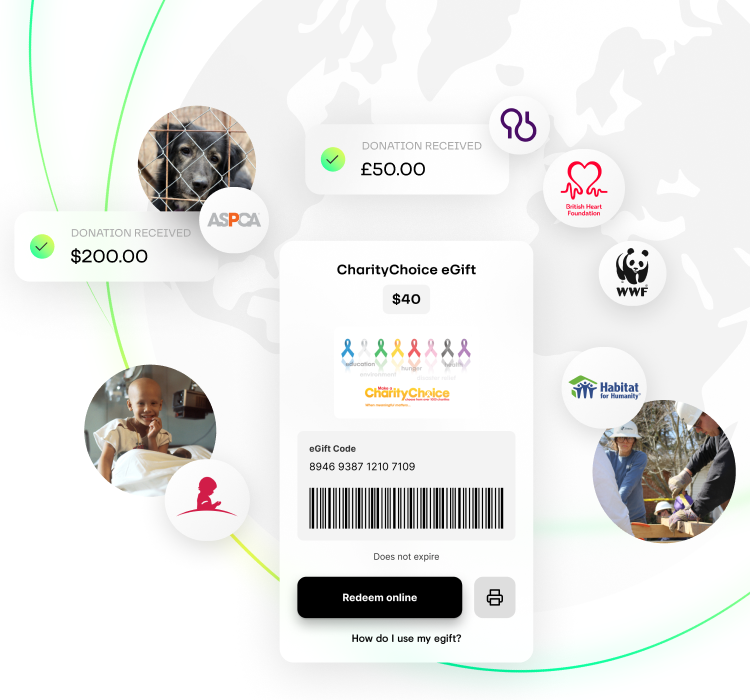 Program Cashout
Easily embed donations into your user experience and let users convert points into charitable donations for a cause they care about.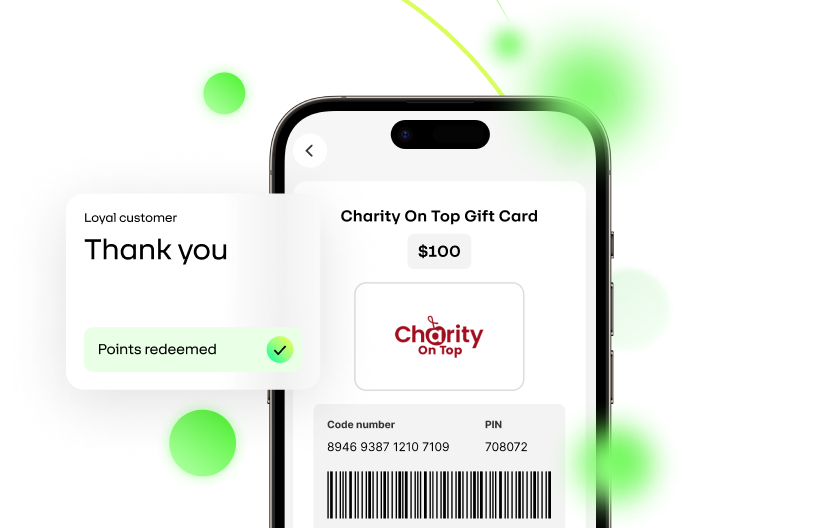 Gifting
Offer gifts that feel good. Impress recipients with a gift that is more meaningful than money and let them donate to the charity of their choice.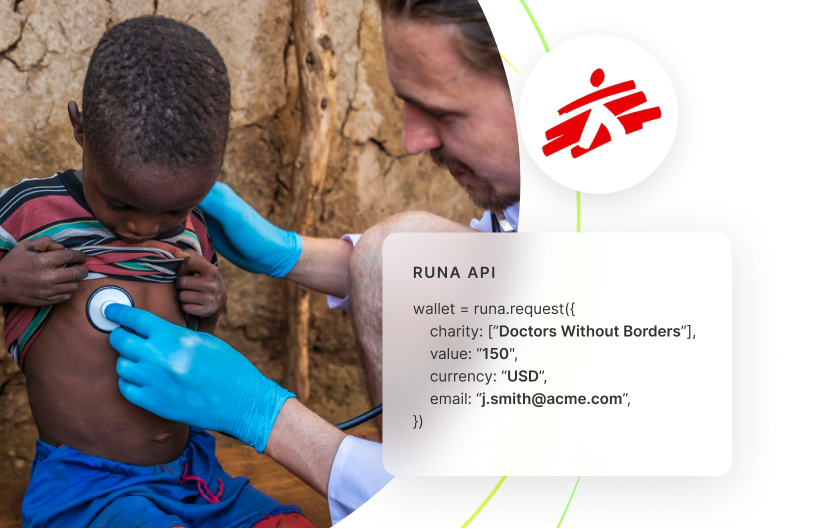 Rewards & Recognition
Motivate teams with the chance to donate rewards to causes that matter. Seamlessly embed charitable donations into HR systems.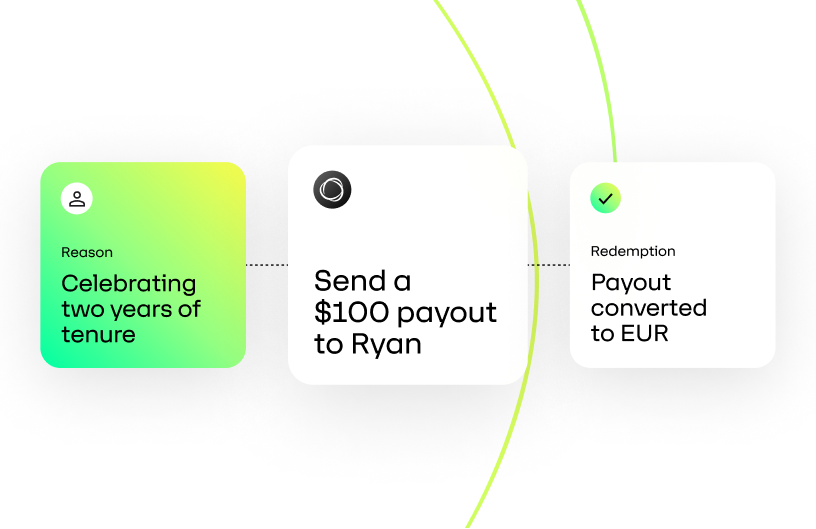 Incentives & Rebates
Cater to your more conscious customers with incentives they can donate seamlessly to their charity of choice.