How to bulk order gift cards for your business
If you are looking to expand your marketing, customer service, or employee incentive program, using gift cards is a great way to reach your target audience quickly and make a great impression.
For creating programs with the size, you will need to order your gift cards in bulk. Depending on the option you use to procure your gift cards, you can take advantage of different benefits and create the gifting program that works best to achieve desired outcomes.
Today we are covering the benefits of ordering in bulk, some of the things you'll want to consider when making a bulk gift card purchase, the advantages of using digital e-gift cards over physical cards, and sharing how to order bulk gift cards in less time and for less money.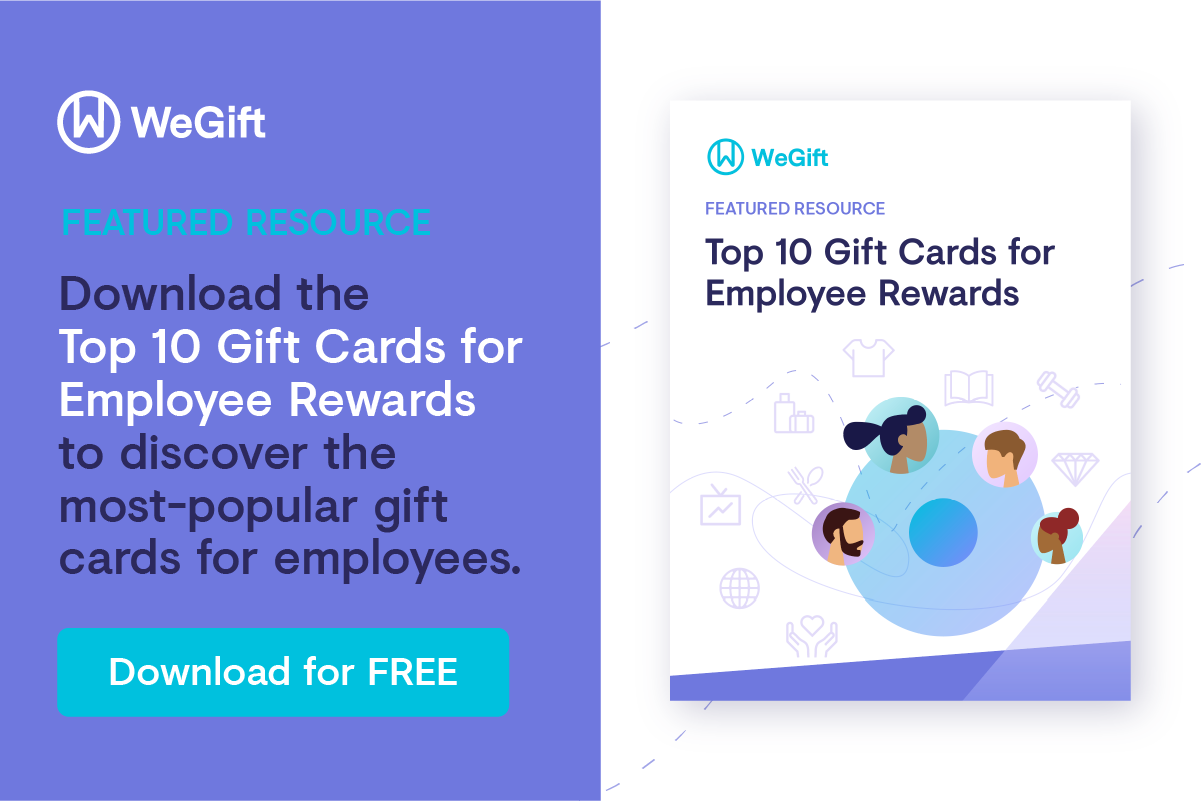 Three top benefits of ordering gift cards in bulk
Naturally, if you are administering a large amount of employee reward cards or a large-scale customer recognition campaign, you will be ordering gift cards in bulk. But there are several benefits to ordering bulk gift cards for these programs.
While ease-of-use is a top priority, the need to optimize spend cannot be overstated. Ordering cards in bulk allows you to avoid the activation fees that come along with buying small quantities of cards through retail. These fees can significantly impact your campaign budget and sap any upside from your gifting initiatives.

Bulk e-gift card orders also allow you to send to hundreds or even thousands of recipients simultaneously. This is important whether you're administering a single campaign with a large number of recipients, or an ongoing, automated campaign where you add recipients over time.

Getting gift cards in bulk allows your company to order easily and process the payment through your regular accounting system. This allows for tracking and analysis of your costs and campaign ROI. Buying a small number of cards through a retailer often means putting them on a corporate credit card or an expense report, which creates more work for your finance team in the long run.
Ordering single-brand bulk gift cards for corporate use
Several gift card outlets allow you to order bulk gift cards for your corporate gifting, employee rewards, and other programs - either through a digital API or as a physical gift card bulk order. These include American Express, Visa gift card services, Amazon.com gift card services, and Starbucks to name a few.
Companies offer these services because they recognize that organizations order bulk gift cards as a way to streamline their corporate gifting and create a uniform experience for recipients.
While these services for large orders are a better option than purchasing gift cards through retail outlets, there are several limitations to using single-brand corporate bulk order service:
Single-brand e-gift cards lack a certain amount of flexibility in creating your programs. It limits the creativity of your campaign.
Generic gift cards (for instance, cash) have more flexibility but lack the personalization that truly makes an impact on your recipients.
Depending on the provider you choose, you may have to minimum order quantities or have a limited selection of card values.
Depending on your campaign, these bulk supplier options may not align well with your recipient or your desired outcomes.
If you need a better way to order and send bulk gift cards, learn more about the WeGift platform.
Physical vs. digital gift card bulk orders
Administering a gift card program requires a scalable approach that allows you to quickly process hundreds or even thousands of cards. Though your gifting program may be small today, you will need a system that can keep pace as your business grows. For this reason, physical gift card options are rarely the best choice for a gifting program.
There are several advantages of using digital gift card options for your programs:
Purchasing bulk cards requires a significant investment upfront. With a digital gift card solution, you can purchase the exact amount of e-gift cards you need for your campaign.
Shipping plastic gift card packages negatively affects the ROI of your campaign. For every reward or incentive you send, you must calculate packaging and shipping costs into your numbers. With a digital solution, there are no shipping or warehousing considerations.
Shipping also requires tracking. Every card you send out the door must be tracked to ensure it arrived at its intended destination. This is a time-intensive process, and some amount of loss should be calculated into physical shipping. Once a gift card is lost, you can check gift card balance for activity, but you'll have no way to recover the funds stored on the card.
A better way: Get started with your gift card bulk order through WeGift
Now that we've covered some of the finer points of getting your e-gift cards in bulk, we'd like to share some of the added advantages of using a gift card platform like WeGift to purchase corporate gift card options. We have created a platform specifically designed to save our users time and money in administering incentives programs for their employees and customers.
Some of the top benefits of using WeGift include:
Easy ordering and global delivery
Using a robust platform, our users can deliver hundreds of cards across the world with just a few keystrokes. Our system allows you to fully customize the customer experience to deliver a personalized touch in every campaign.
Full customization
Using a platform with an extensive digital gift cards catalog allows you to customize the experience for every recipient. You have the option of offering a single credit that can be used across several brands. You may also offer recipients a choice of cards from a curated catalog made just for them. Using a simple, effective interface, they can shop gift card options and pick out the perfect gift for them.
Tracking and reporting
Because a gift card platform centralizes all the data from your campaigns, you will have access to a full host of tracking and reporting tools. You'll know when an offer is opened, what types of purchases most interest your recipients, and how your gift card offering affects your campaign outcomes. Using this information you can further improve the effectiveness and ROI in future campaigns.
If you need a better way to order bulk gift cards, learn more about the WeGift platform. We make it easier for companies of any size and stage to take their gifting programs to the next level.