What is the Runa Payout Link?
The Runa Payout Link lets you send an open balance that recipients can choose how and where to spend.
This balance can be spent immediately anywhere on the Runa Network, all in one place or split across multiple brands and payout types.
Recipients can store the digital value they have received and exchange this digital assets such as Gift Cards, Subscriptions, Prepaid Cards, and Donations.
What's changed?
We have redesigned and optimized the redemption experience, with a simple, easy-to-use design.

We have introduced a basket experience that sets the foundation for future wallet functionality.

We have introduced responsive design, which means consumers using our wallet on desktops, or mobile will get an experience that is automatically adapted to the device they are using.

All assets held by the consumer are stored in the Payout Link. This gives them the ability to come back to their asset anytime and spend it wherever, and whenever.

We have introduced new digital payout types including subscriptions and donations.
How does it work?
Businesses send an open balance of Digital Value to consumers as easily as sending an email.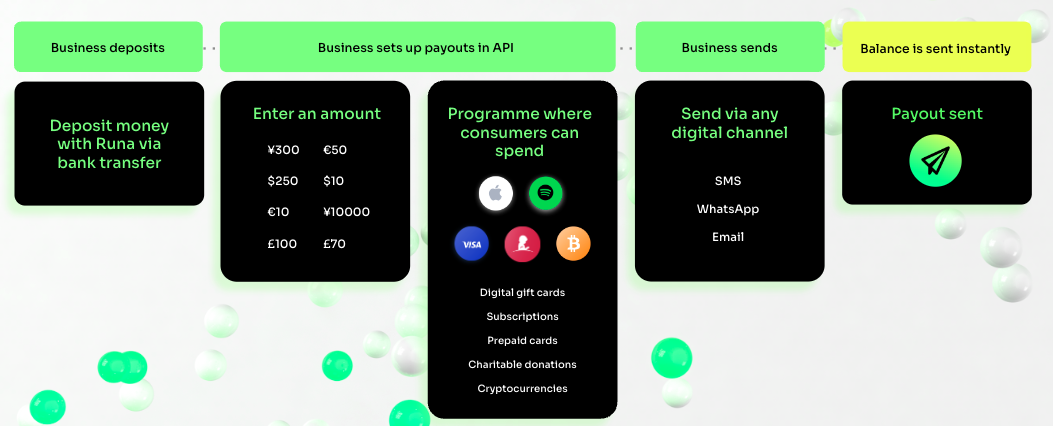 Consumers receive a digital balance instantly and can spend it immediately with any merchant on the Runa Network.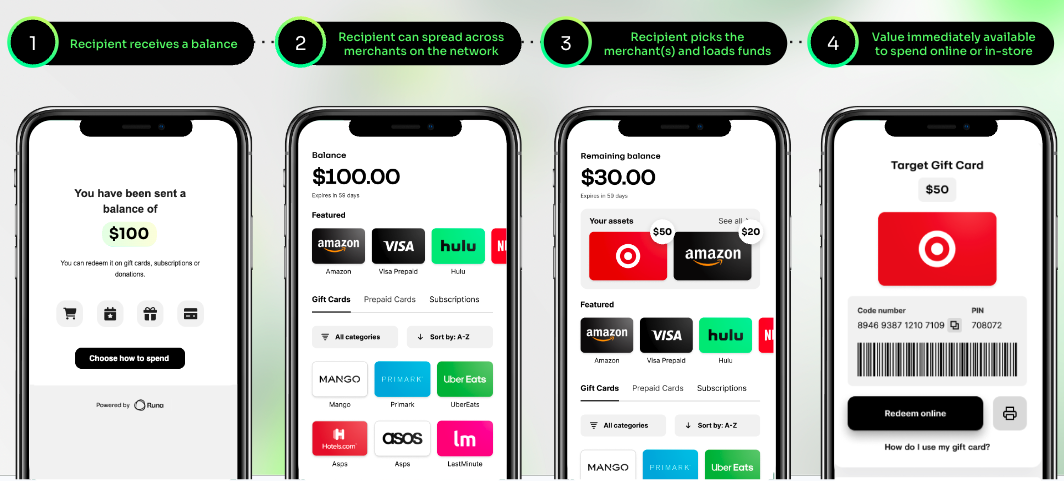 Recipients love receiving value through the Payout Link.
Recipients have the freedom to choose what they really want

In a recent study, Runa found that 55% of respondents said that flexibility of redemption is important

Value can be spent like cash

98.3% of Runa payouts are redeemed within 30 days of being sent

With 88% of the top 50 retailers in the UK and 63% of the top 100 retailers in the US
What does this mean for your business?
Offer unprecedented flexibility

Increase retention and engagement with payouts your recipients prefer

Drive back office efficiencies

Expand your reach globally
We are always adding new gift card brands and payout types to the Runa Network - you can check it out in the Network Changelog.
Or learn more about the Payout Link.