Runa
unlocks

digital value.

Pay and get paid by anyone, anywhere, instantly.

From fractional shares and gift cards, to cryptocurrencies and prepaid cards our network enables businesses to seamlessly send digital value to anyone, anywhere, instantly.

Runa builds on the foundations of WeGift to deliver new products and features, a larger and more diverse network, and new opportunities for our customers and partners. We are building new infrastructure for the exchange of any digital value with global scale, instant action and unprecedented flexibility.
How are we doing this?
We are expanding our network and adding new gift cards in new categories.

We are adding new payout options including subscriptions, charitable donations, cryptocurrencies, prepaid cards, and shares.

We are offering payouts in new currencies and countries, as well as foreign exchange capabilities.

We are enabling a better service, a smoother redemption process, enhanced reporting, and more to ensure our users have the best possible experience.

Payout Links so that customers can choose how and where to redeem their payout.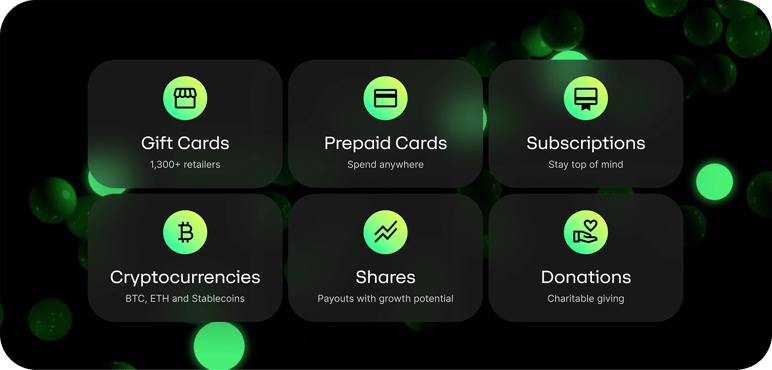 Why Runa?
Money has changed. It's moved from pounds & pence and dollars & cents to bits and bytes. Money has gone from something tangible in your pocket to something digital. Still valuable, but now accessible through your phone or the internet.
How people manage money has changed too.
People are becoming more familiar with value that isn't just cash in a bank account. Powered by the internet, mobile, and personalization, businesses and people now see value in gift cards, shares and loyalty points.
A new era in digital value is here.
And yet, traditional banking and card networks are struggling to keep up with this new economy. While digital value can be stored easily, the traditional way of doing things doesn't allow consumers to spend their digital value the way they want to.
Runa's changing all of that
Runa is the digital value infrastructure for sending any kind of value to anyone, anywhere, instantly, making digital value useful in the mainstream economy.
For businesses, Runa makes payouts fast, affordable, effortless, and personalized.
Merchants can get paid in digital currency and open the door to new customers, more data, and better insights.
And individuals can receive money instantly and use money in the way that's most valuable to them.
"Today, it would be unimaginable for any business not to accept credit card payments. Soon, it will be just as unimaginable for the same business not to issue or accept any form of digital value. With Runa's infrastructure in place, there is no need for one of these payment methods to be more complex than the other. I am excited to witness the impact Runa will have as a means of transforming the way people use, exchange, and create digital value."
Aron Alexander, Runa CEO and Founder
New Look. New Possibilities.
Runa complements established bank and credit card networks to create a comprehensive payouts infrastructure capable of transferring value rapidly and at scale.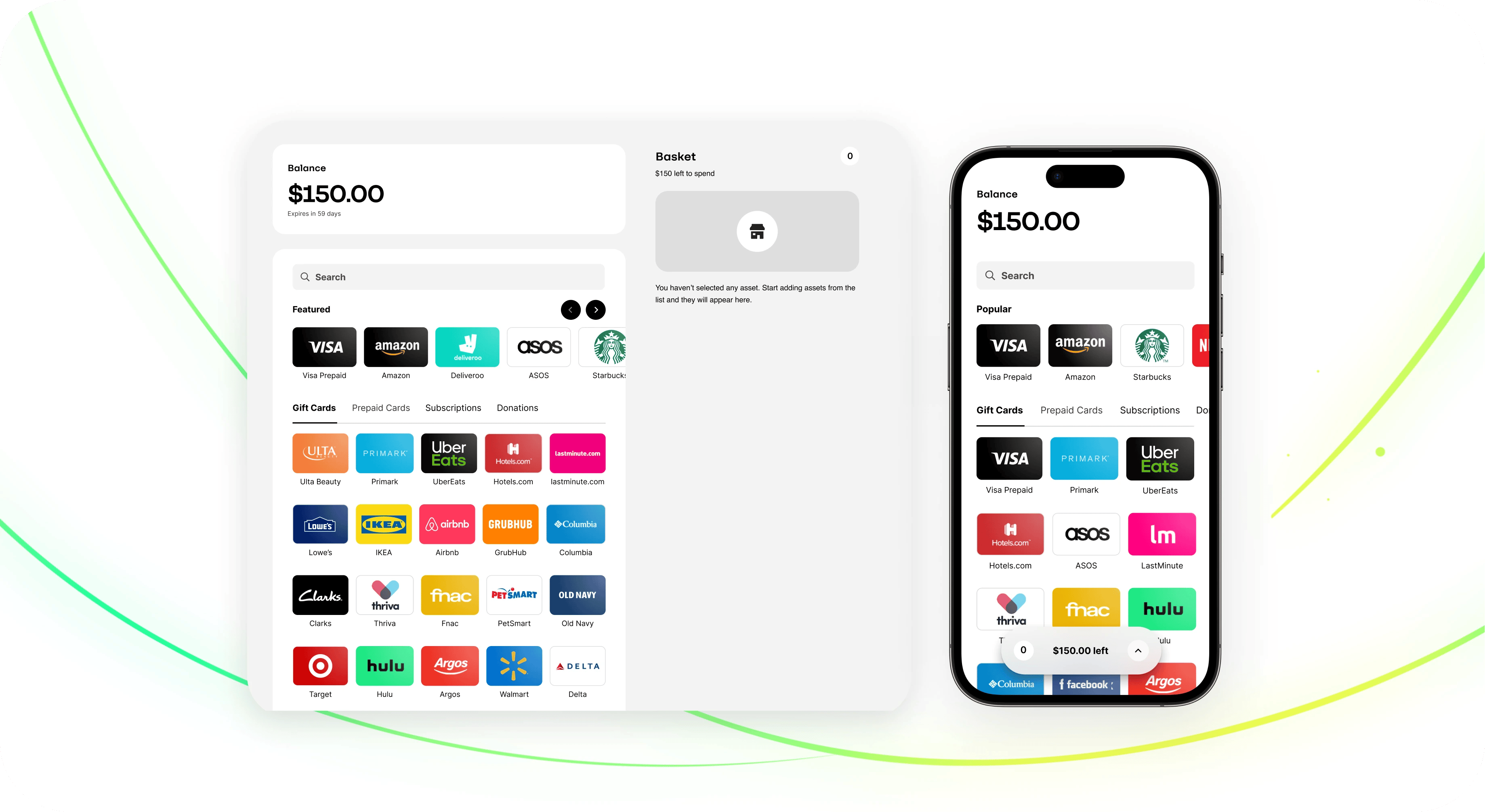 Runa's suite of products, Issue, Send, Wallet and Accept, allow organizations to leverage digital currencies to create new channels and revenue opportunities.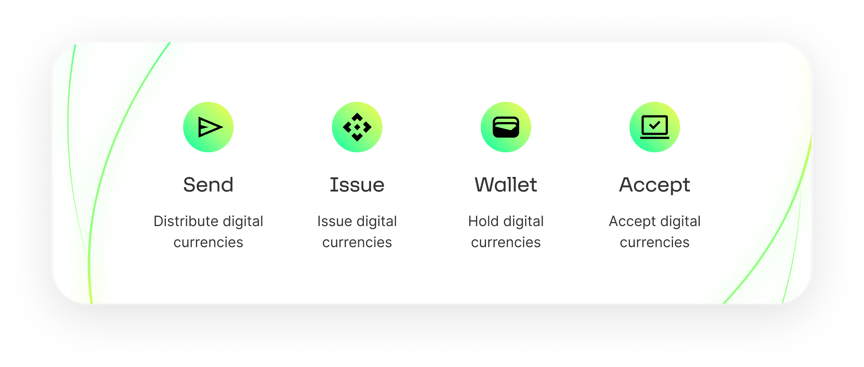 Got questions?
What is our new company name?
WeGift is now Runa. Our new website is www.runa.io.
Why did we rebrand? What was our goal or intention?
The name and identity of WeGift no longer encompassed the range of products and services we provide. When people think of WeGift, they think only of gift cards. But Runa is a solution that will go beyond gift cards offering a greater range of reward, incentive and payout types with enhanced capabilities.
What didn't change?
Runa will continue to offer an industry-leading catalog of brands and we are adding more merchants and payout types.

We'll offer the same phenomenal support.
How can I find out more?