Earlier this month, Runa had the pleasure of receiving the coveted prize of "Industry Service Provider of the Year" at the annual UKGCVA Hall of Fame awards.
While each new accolade puts an official stamp on our team's great work and our technology, anything from the UKGCVA (the UK Gift Card & Voucher Association) is of particular importance.
The Hall of Fame awards are entered by some of the biggest and best names from across the industry. These awards are incredibly competitive, especially in categories like Industry Service Provider of the Year, which attract interest from the who's who of global payment technologies.
The UKGCVA Awards also acts as a condensed opinion of industry experts in a very cut-and-dry manner. Even the shortlist generates a significant buzz around the global gift card and payments community.
As well as being named Industry Service Provider of the Year, Runa received highly commended in "Most Innovative Technology Product or Service" and "Best B2B Product or Service", making us the most awarded company on the night.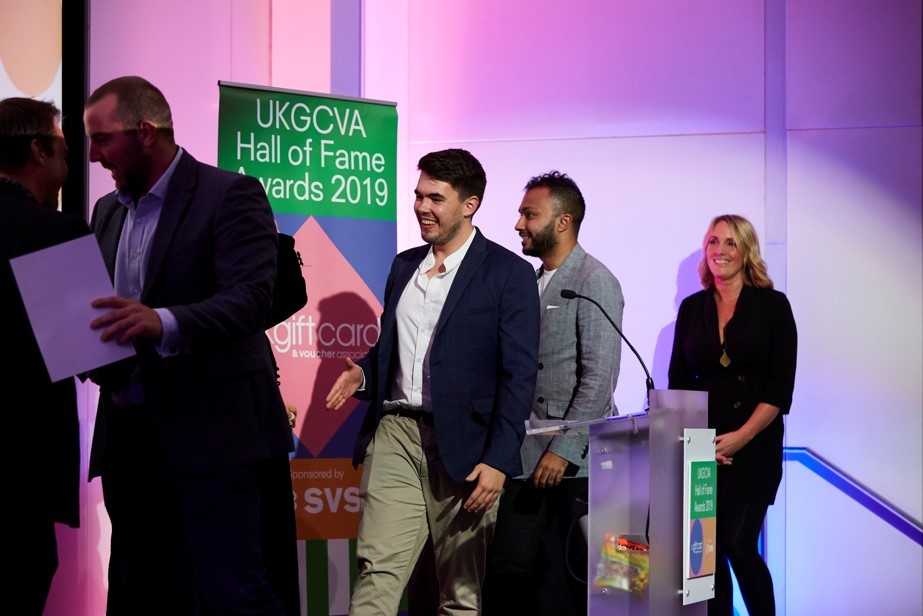 The Hall of Fame judges claimed to have witnessed a "step change" in the quality of submissions for 2019. They praised Runa for seeing a clear gap in the market, having "strong growth ambitions" and gaining recognition from its peers.
Our £4 million Series A funding round, business model and future scalability were also highlighted by the panel.
The evening itself was a great success and enjoyed by Adam Hobbs, our UK MD. Speaking in light of the results, he commented:
"Everyone at Runa is incredibly proud of what we've achieved over the last 12 months. We're delighted to be recognised by one of the world's leading industry associations in the UKGCVA and will build on this great evening by continuing to focus on delivering value to our customers."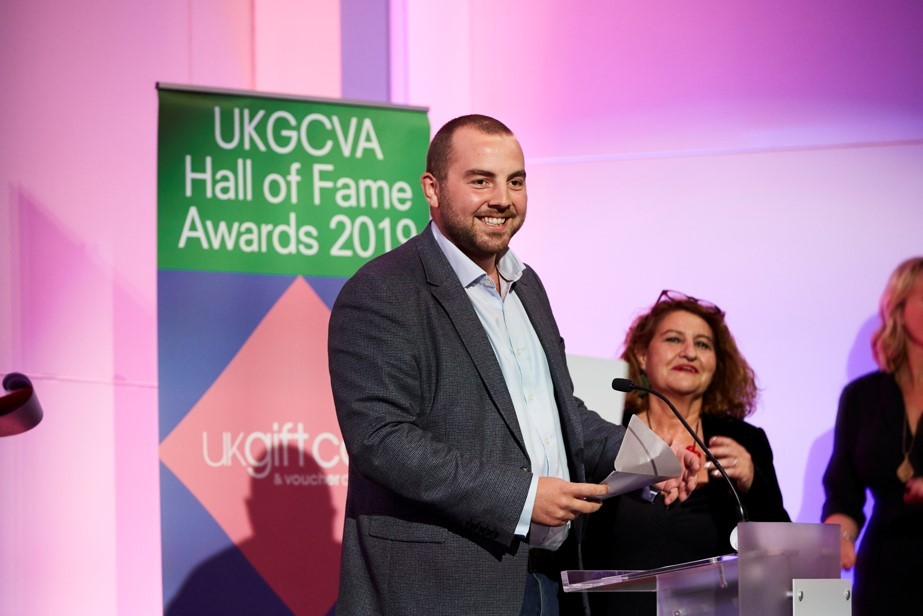 "We're excited to lead the way during what is one of the most exciting periods of growth in the adoption of branded currency."
Awards are always nice to receive, and we're proud to be recognised as offering the gold standard in customer service, user experience and eGift technology. However, being named Industry Service Provider of the Year is really just a demonstration of the industry's appetite for a completely new way of making payments. This award, therefore, serves as a reminder to continue focusing on building technology that helps make our customer's lives easier.
Our job now is to continue to innovate and help businesses leverage the value of instant, on-demand digital rewards. We're delighted to lead the industry transition from manual, time-consuming processes of ordering eGift cards through excel files, into building a new powerful API drive currency to help our customers drive acquisition, retention and loyalty.
Platforms like the UKGCVA Hall of Fame awards act as a vehicle for our message and vision, which is to build the world's first real-time infrastructure for digital rewards.
If you'd like to see an example of this in practice, be sure to download our case study with Vodafone.