MASS PAYOUTS
Seamless, Bulk Payouts
Fast, flexible, and fee-free payouts to your people, wherever they are. No bank account needed.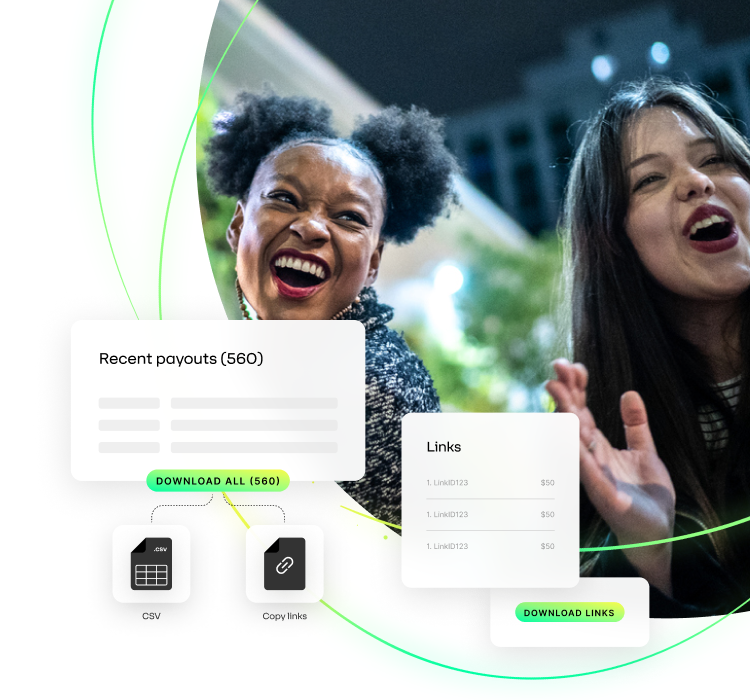 Why Runa?
Global Reach
30+ countries, 18 currencies and 16 languages.
Fee-Free
No set-up costs. Only pay for what you use.
Advanced Security
Bank-level security, fraud protection and regulatory compliance.
Forex
Fund in one currency, disburse in another.
Mass Send
Send gift cards in bulk to multiple recipients instantly.
Recipient Choice
Let recipients choose their preferred payout.
Unmatched Network
Direct connectivity to multiple digital payout types.
Reporting
Real-time, data-rich reporting so you can optimize programs.
Runa Customers See 99% Redemption
Rate Of Payouts Sent
Vodafone
Vodafone saw a 95% improvement in the launch and management of campaigns, saving time and money.
Halfords
Halfords save an average of 220 hours per month in program set up and maintenance and have reduced fulfilment costs by 93%.
Tradedoubler
Tradedoubler automates 100 campaigns and has expanded into 12 new markets.
Reach New Audiences And Drive More Revenue With Runa
Embed impactful bulk payouts into your existing workflows:
Gig Economy
Royalties
Bonuses
Contractors