The cost of acquiring customers (CAC) has risen 50% over the past five years – and that's a huge problem. Whether you're a large Utilities & Energy company or a fast scaling FinTech business, having a cost-effective customer acquisition strategy is essential.
Over that same period, Incentive Marketing has emerged as an effective and cost-efficient acquisition strategy. Especially for increasing conversion rates further down the marketing funnel. The logic is simple – people like being rewarded. So, with the right incentives, you can motivate them to make a purchase.
If you're in a competitive consumer market, this guide is especially for you. We'll explain how you can stand out from the crowd and run highly-effective acquisition campaigns like Vodafone, Fidelity, Verizon and E.ON using 3rd party incentives.
---


Why are customer acquisition costs going up?
The 'new' wave of digital marketing has matured. Literally, every business has a PPC or Content agency on retainer. The long and short of it is that you are competing with a lot of companies for your customer's attention.
The ROI on Pay-per-click and Content Marketing is diminishing
Paid advertising is effective at generating top-funnel awareness. However, given mass adoption – price competition is rampant and the most valuable keywords are increasingly expensive.
Content marketing delivers a 30% lower CAC compared to paid marketing overall. However, the category is also maturing fast.
Companies are publishing 300% more content per month compared to 5 years ago.

Content Marketing salaries have gone up 25-40% (depending on region) over 5 years.

Avg. no. of shares per post has fallen by 90% compared to 2 years ago.
This isn't to say that companies should abandon paid advertising and content marketing. Not at all! These activities bring in crucial top-funnel traffic and are still ROI positive.
However, both of those channels are now maturing and increasingly becoming saturated. After a certain point, investing in PPC advertising and Content Marketing won't give you the best ROI. Other strategies will offer better returns and must be explored.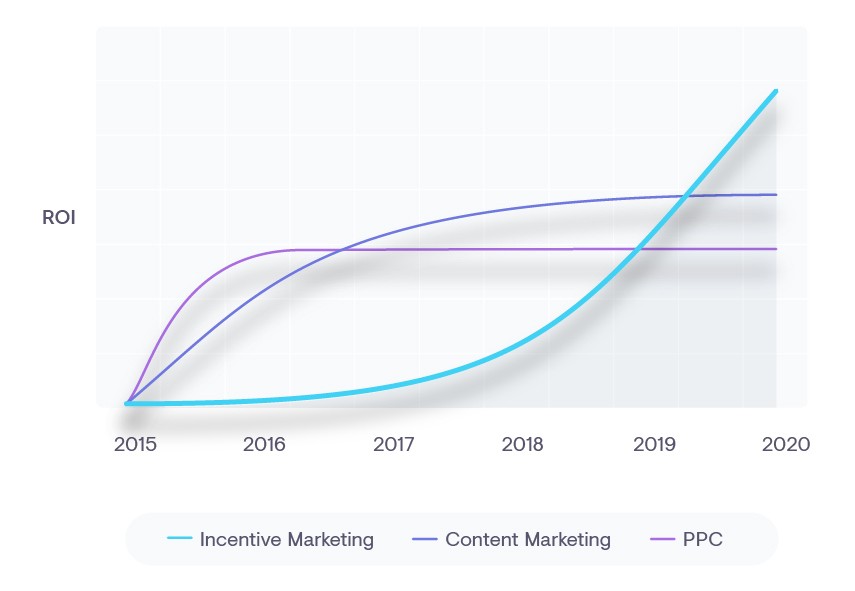 If you want to improve your customer acquisition effort, ask yourself:
Is your customer acquisition budget being spent on the highest ROI activities?

Are you improving conversion rates further down the buyer's journey?
The focus shifts to gaining efficiencies further down the funnel – converting prospects who know about your company and products but are on the fence about going with you over a competitor.
Enter Incentive Marketing.
---


Incentive Marketing: How to boost ROI and optimize bottom-funnel conversions
Incentives are straight forward – they give your prospects a clear reason to sign up with you.
So, instead of spending your marketing budget on increasingly technical channels, you can pass on that benefit to the customer in the form of discounts, free gifts, or digital gift cards. (More on which form of incentive is best for your small or large business.)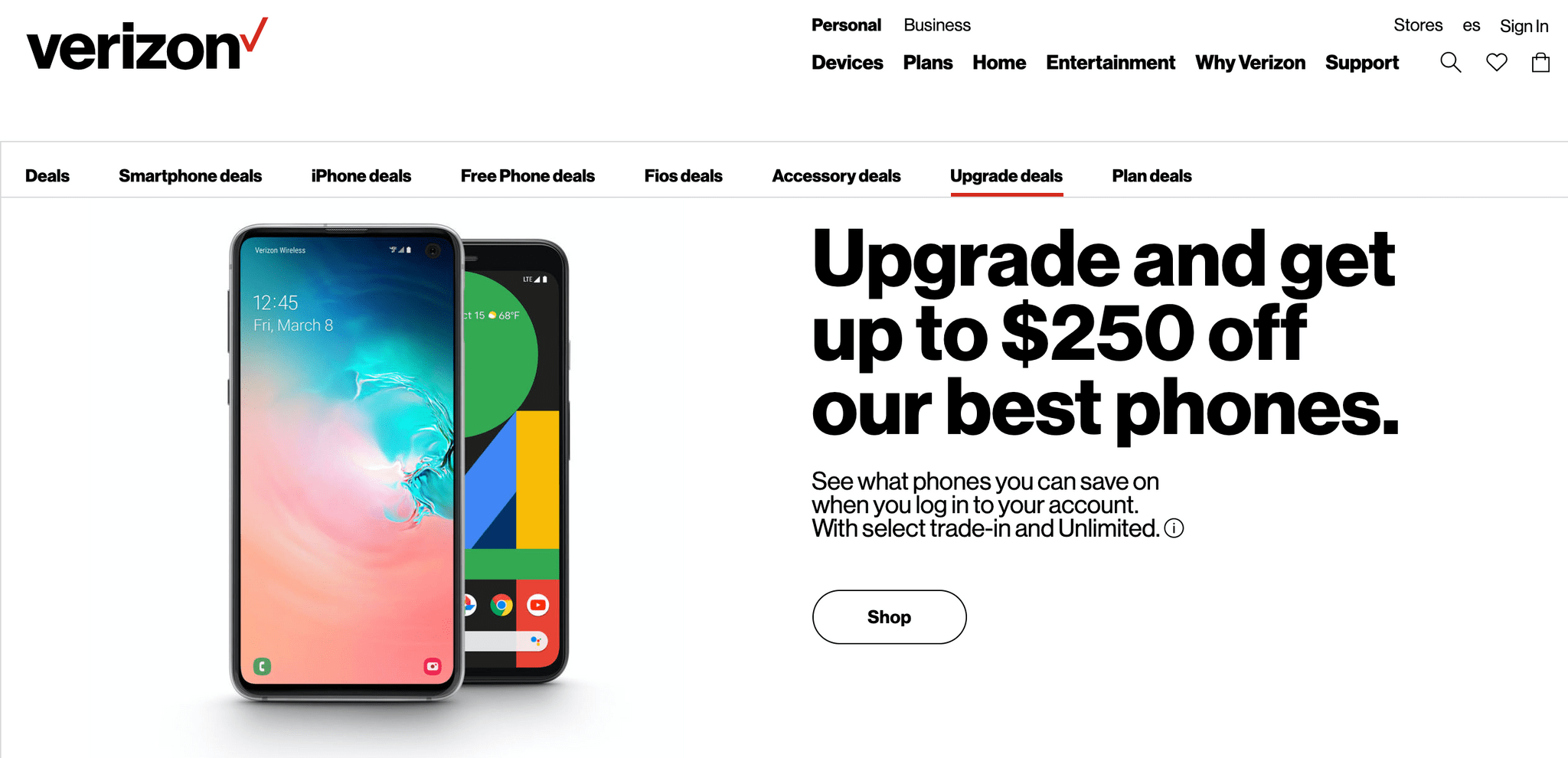 What makes a 'good incentive'?
After analyzing over 200 incentive marketing campaigns we found that the most compelling ones had 4 defining characteristics.
1. Valuable, relevant & memorable – trigger an emotive response
Incentives must be undeniably valuable to your target audience. Prospects should instantly be able to see how that incentive would impact their life.
Straight up cash discounts are great, but unless they are significant – 25% or greater, they don't really tick the 'memorable' box. Very few people (and I'm being generous here) will have an emotional response to a 10% discount on their monthly insurance premium.
Unless they are significant – 25% or greater, cash discounts don't really tick the 'memorable' box
That's why Amazon and VISA Gift Cards make great incentives – they are as good as cash in terms of real value. But, unlike a price discount they get the customer thinking "Ooh, I could treat myself to X" – creating an emotional event.
Example 1: British Gas HomeCare (Insurance)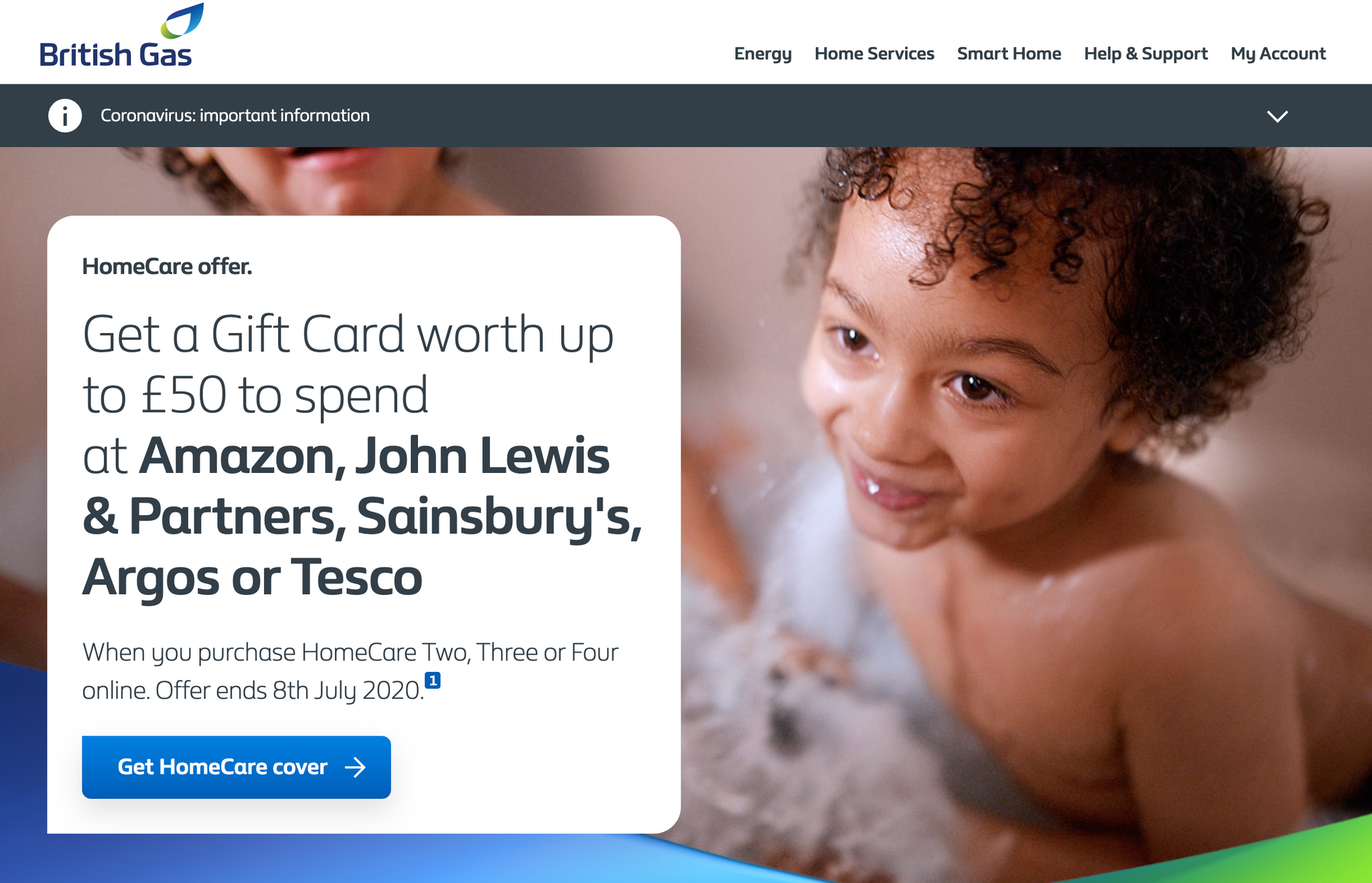 For businesses with long sales cycles (several steps on the journey to becoming a customer), incentives can be used at any point in that journey to improve conversions. So, If you know that a certain action leads to sales down the line, you can also use incentives to motivate prospects to complete those actions. A common example of this is "book a test drive" for the car sales industry, or as shown in the example below – checking borrowing rates from a loan provider.
Example 2: Upstart Loans (Finance)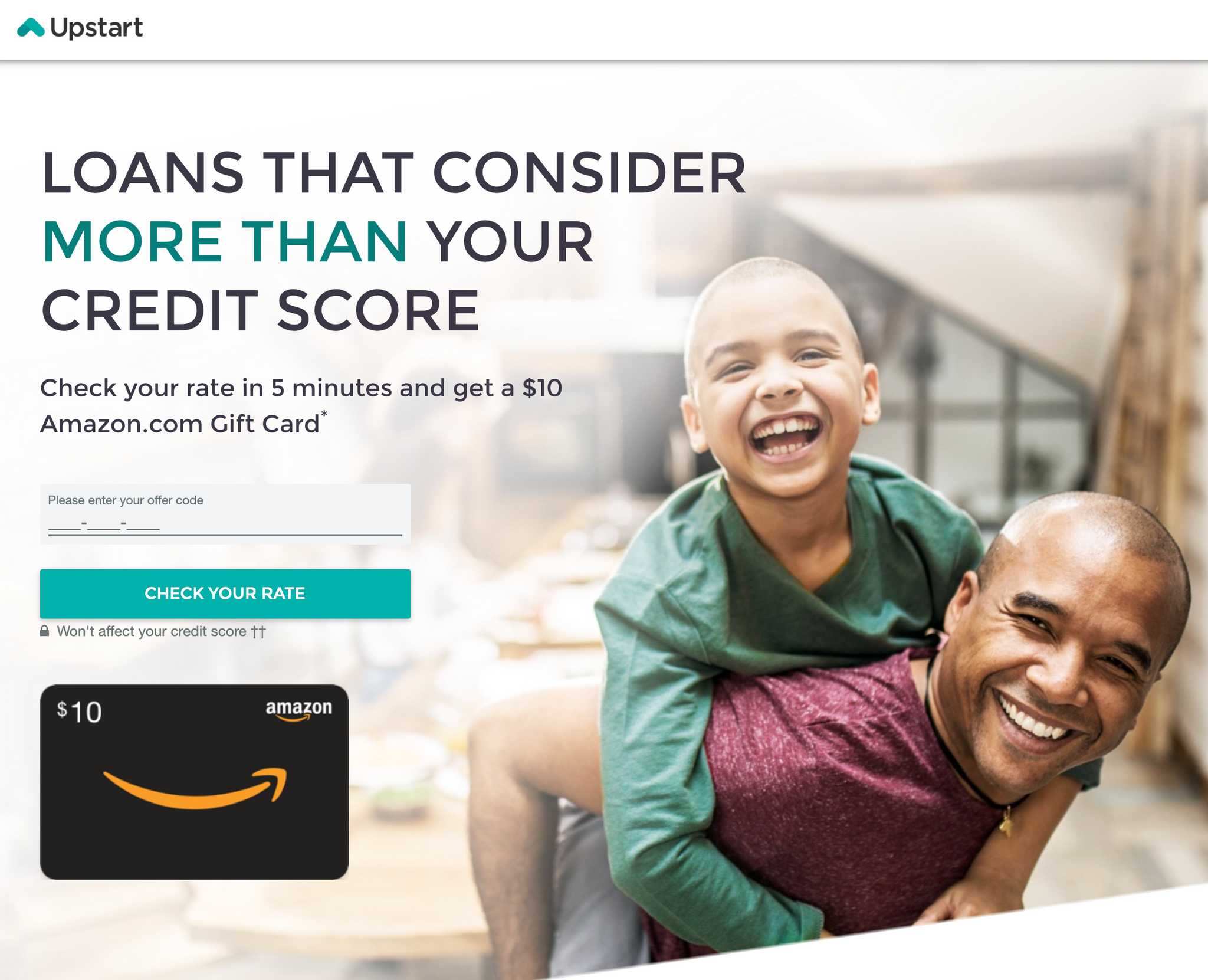 Amazon, VISA and Mastercard gift cards work particularly well for the energy sector as people looking to switch providers are often looking to save hard cash.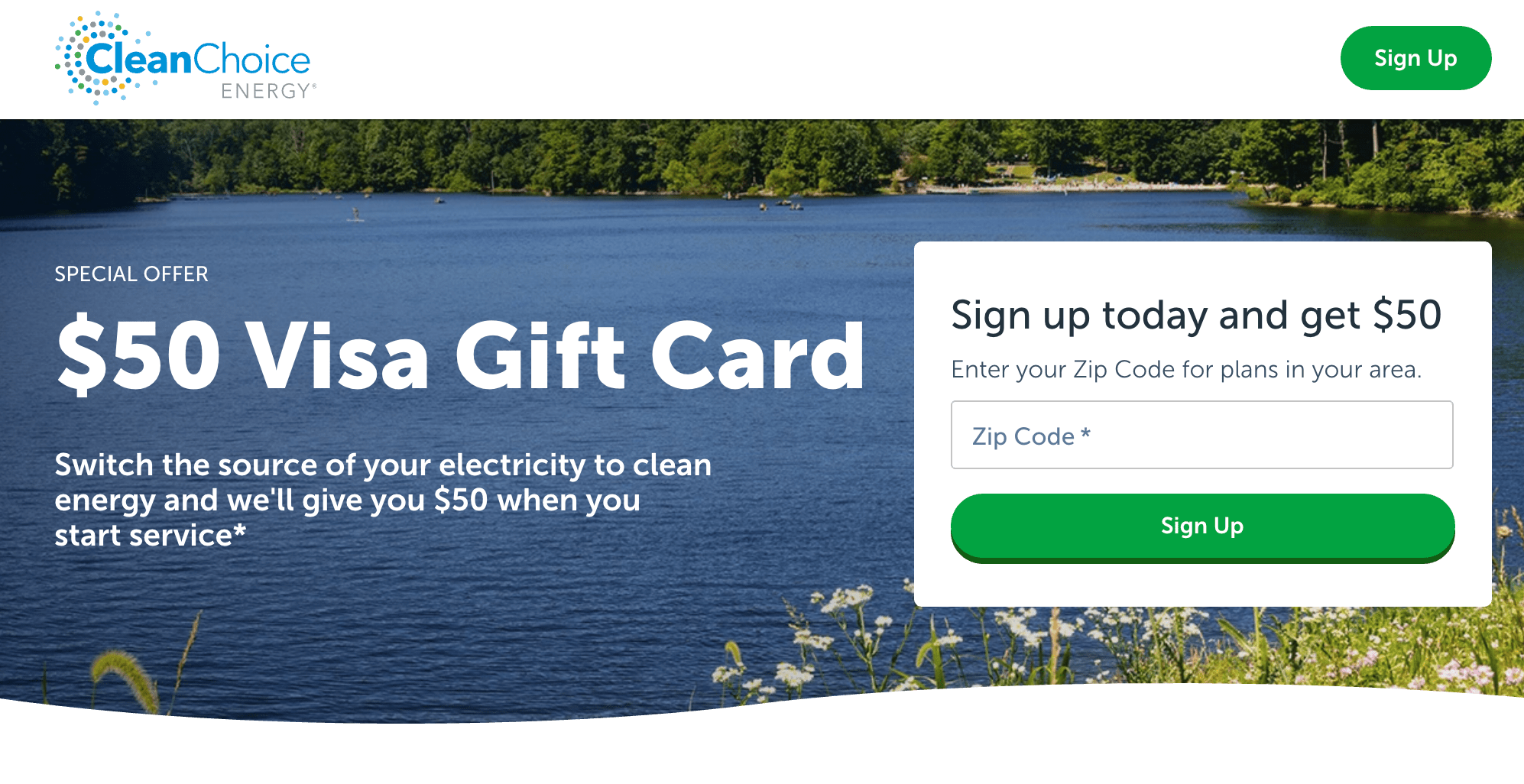 However, Amazon gift cards are not always the best option for every business. To squeeze even more value out of branded incentives you should try and tailor your offering to your target audience. Pick a branded incentive that is already top of mind for your customer. An incentive that matches the intent of the purchase they are looking to make. For example:
A spa day reward for a health-conscious mum (Wellness Industry)

Cinema ticket rewards for a college student (Bank – Student Accounts)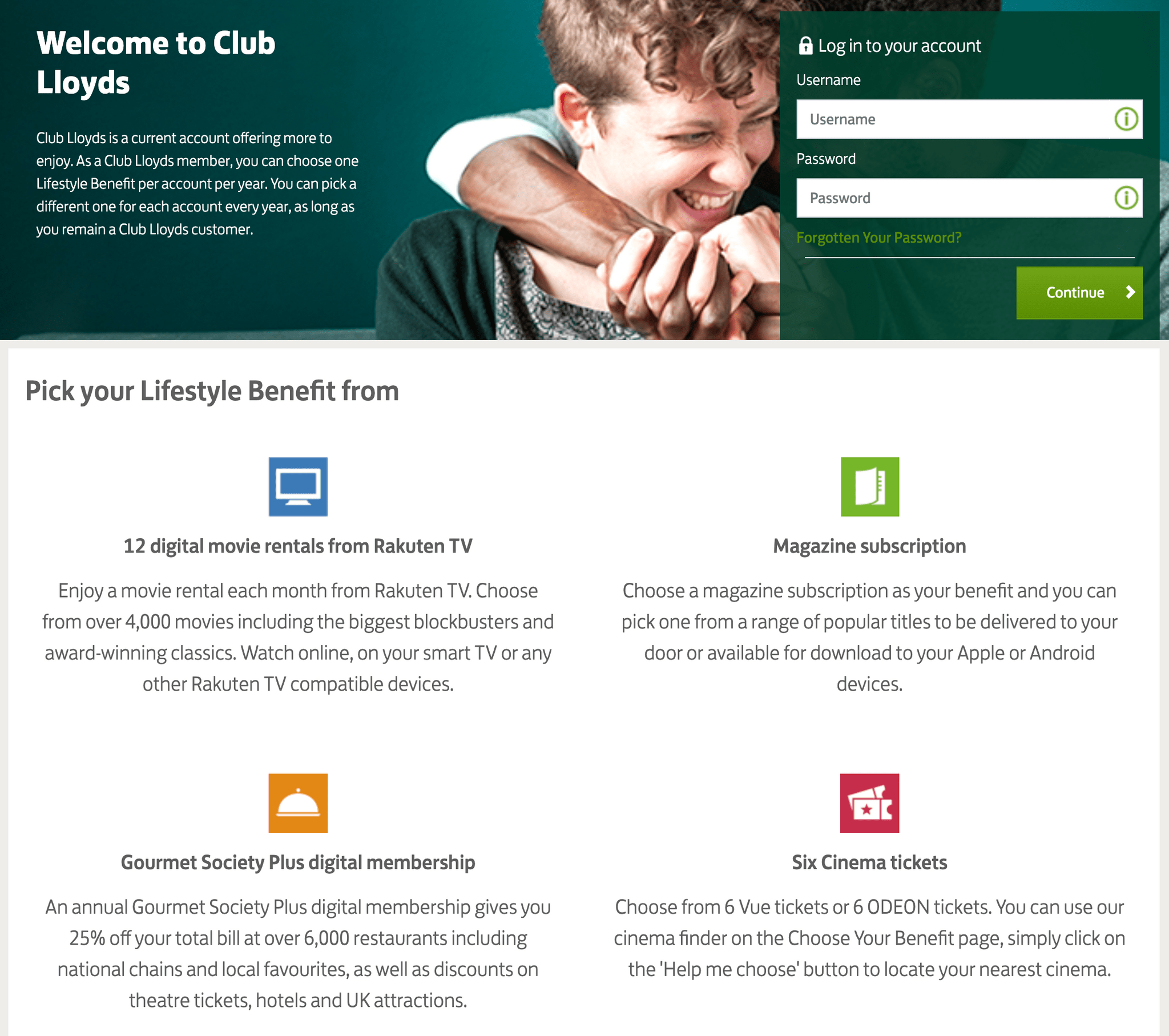 Not sure what your audience likes?
If you're new to incentive marketing, you might not know which brands to go for. It could take a lot of trial and error to figure out which incentives are most effective at attracting your target audience.
You can speed up this learning process by offering your prospects a choice of branded rewards. You can send them a Runa Select Reward, where customers can choose which gift cards they want themselves. That way you can nail down which brands are most popular with your target audience, much faster.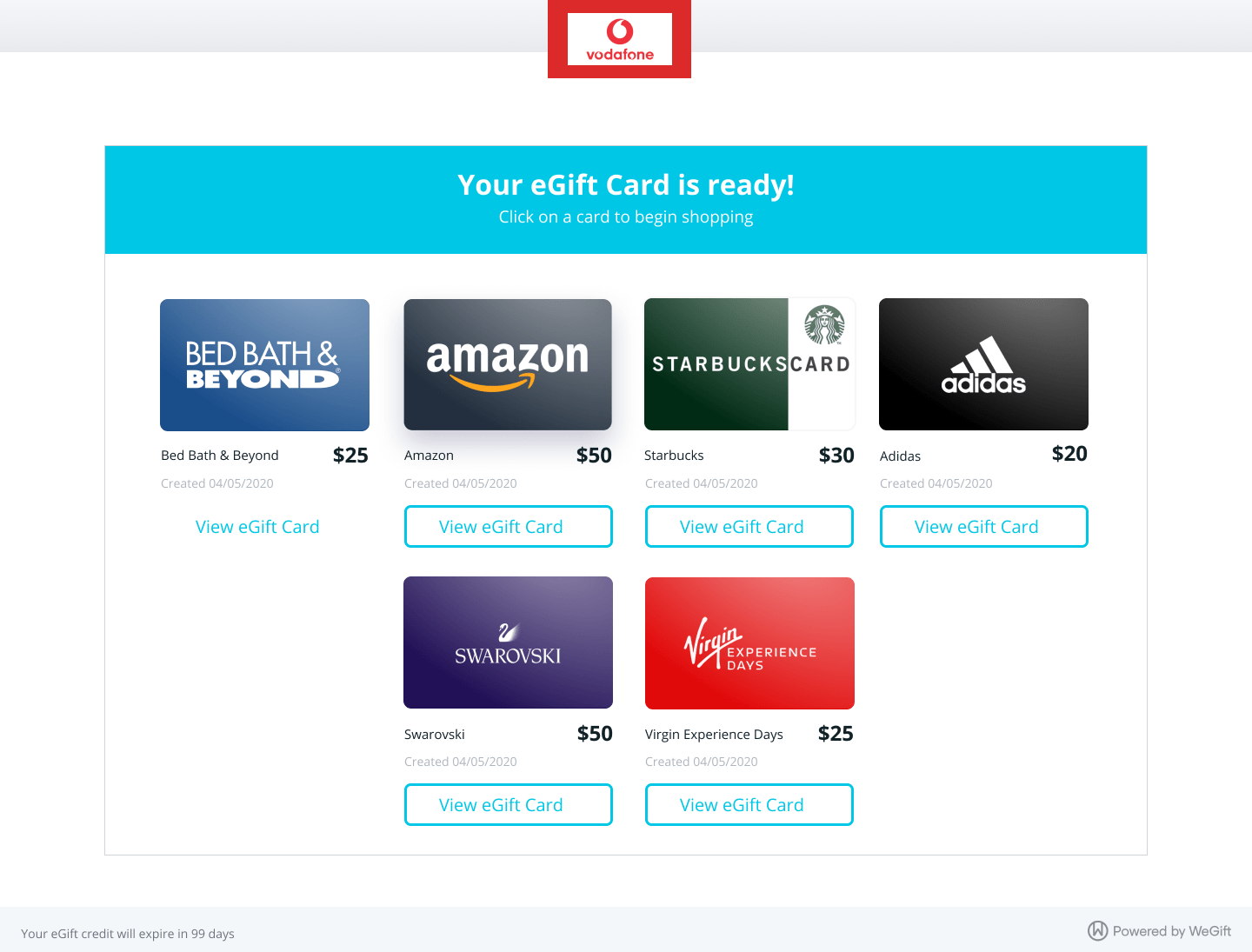 Once you've run a couple of campaigns, you'll have a much better understanding of what motivates your customers.
2. Easy to claim – instant gratification is key
The first thing someone thinks of when they come across a great incentive is- "How much of a hassle will this be?"
As a marketer, you really have to pay attention to the buyer experience. You have to reduce the "time to value" and make the process as smooth as possible. Here's how:
1. Go Digital – It's 2022, no one has the time to deal with a physical gift card/ actual gift.
Physical gift cards are a huge hassle for customers, but also for you as a business. You have to deal with the gift card provider, send excel sheets back and forth via email (this is a nightmare). And then arrange for the cards to be posted out, which can take several days.
Instead, send a digital reward. You can automate this whole process with Runa. From setting up the customer-facing landing page to the email delivery of the digital gift card.
Once they sign up, the customer automatically and instantly gets their gift card via email, which they can easily redeem in seconds. Here's what that looks like: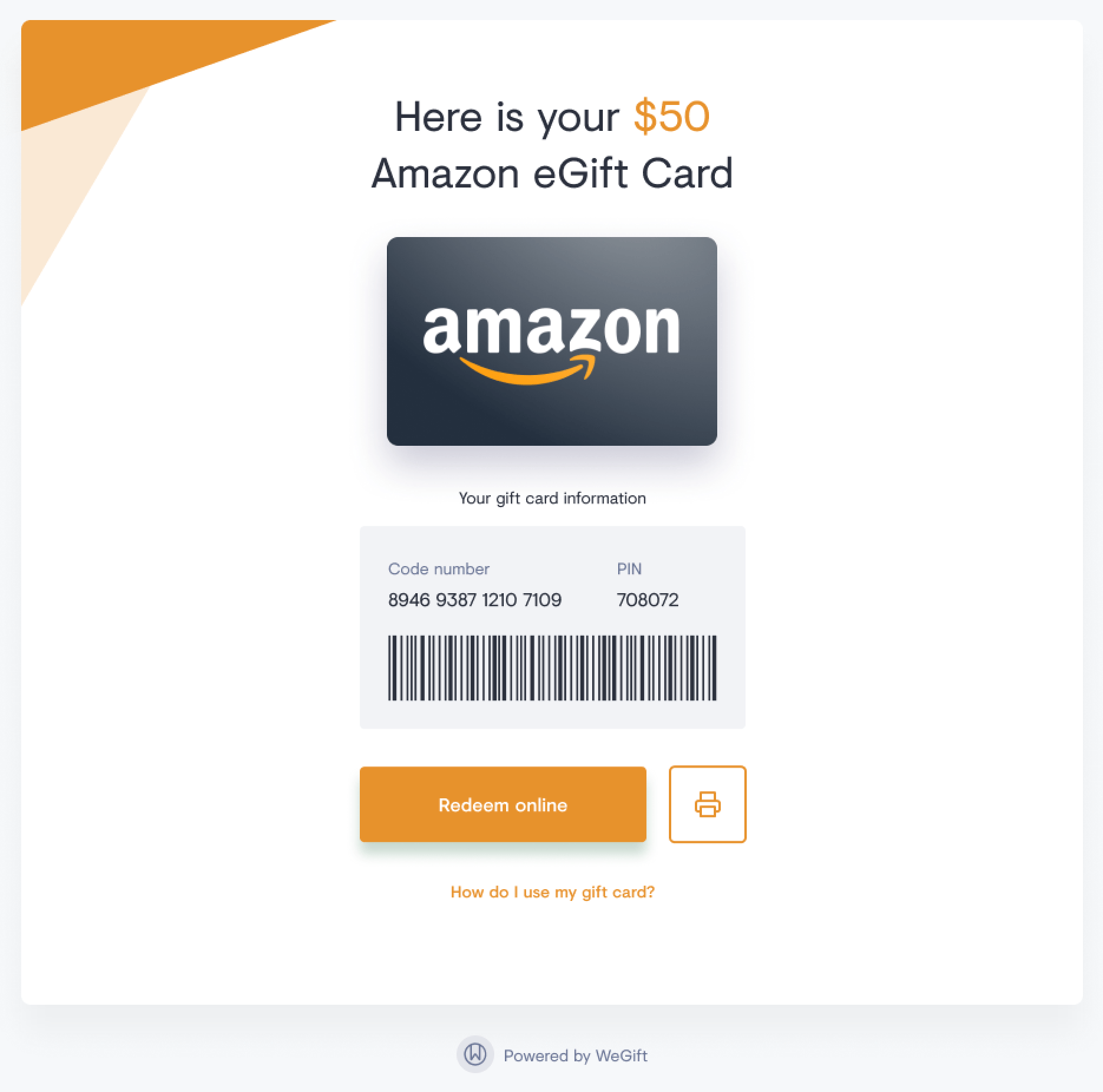 2. Think about the User Experience (UX) – Set expectations and guide prospects
Customers shouldn't have to read a document on how the incentive works. The process should be seamlessly merged with the purchase. If it's not intuitive – get ready for a whole load of customer service tickets and upset customers.
You should always be upfront about the qualifying conditions for the incentive and the T&C's that go with it. Create a simple FAQ section so that customers know exactly what to expect and how to go about it.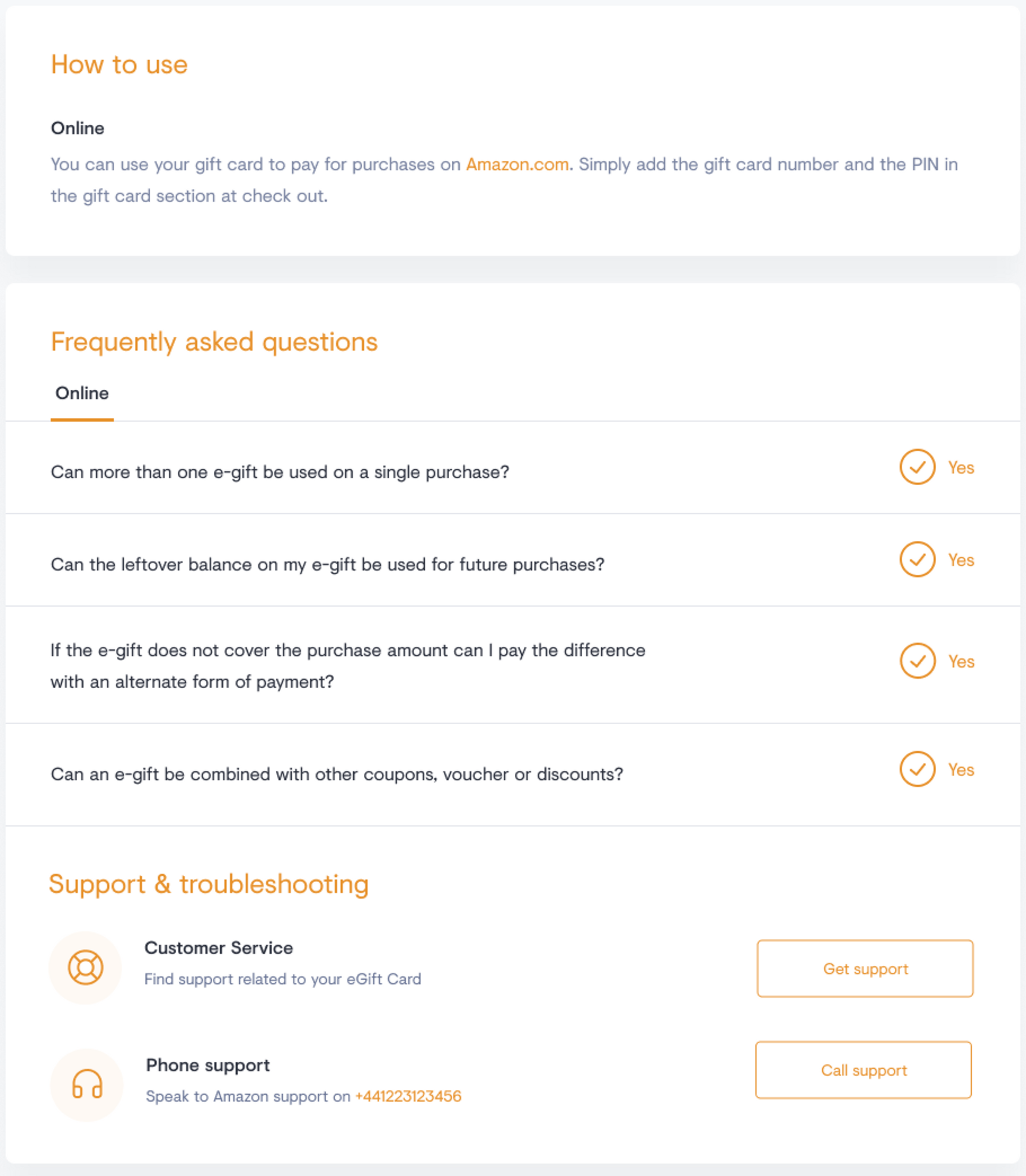 3. Mobile friendly – Keep your rewards handy
According to stats from Monetate, smartphone traffic to retailers accounts for 56% of all traffic (worldwide). You don't want to miss out on that!
When designing your Incentive Marketing campaign, think about the user journey from a mobile-first point of view. This is especially important if you are promoting your incentives using social media as those platforms are primarily designed for mobile users.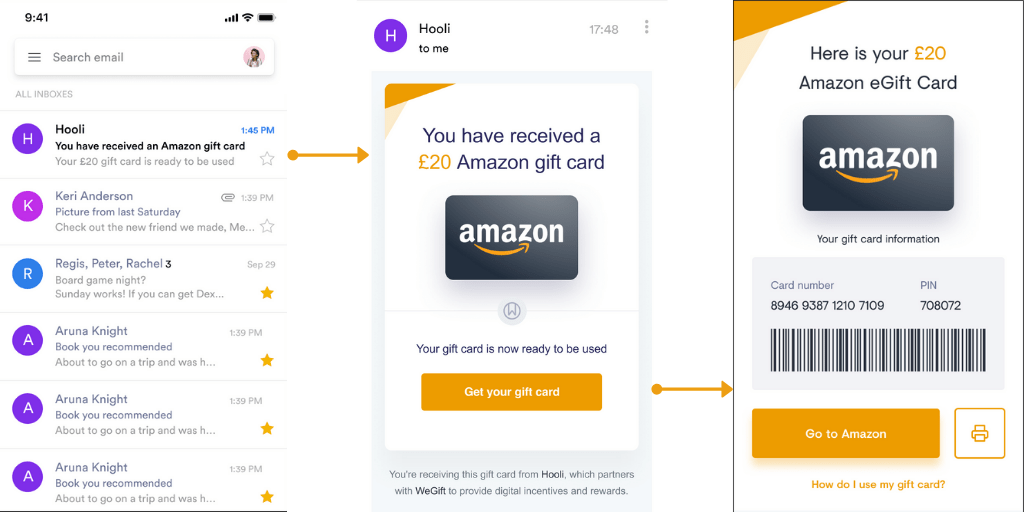 This extends to the delivery and redemption of the incentive. No one want's to have to navigate a clunky desktop site to redeem a gift card.
Do I have to build relationships with all the different brands?
In the past, businesses would have to build individual relationships with brands, commit to bulk wholesale orders (not knowing how many they'll need for their campaign), negotiate rates, manage inventory and process deliveries. This made it a costly and cumbersome operation to set up.
Runa have revolutionized this industry. Businesses can instantly access an 1,000+ brand catalog, avail the market-leading rates, and plug them right into their incentive marketing campaigns (on-demand).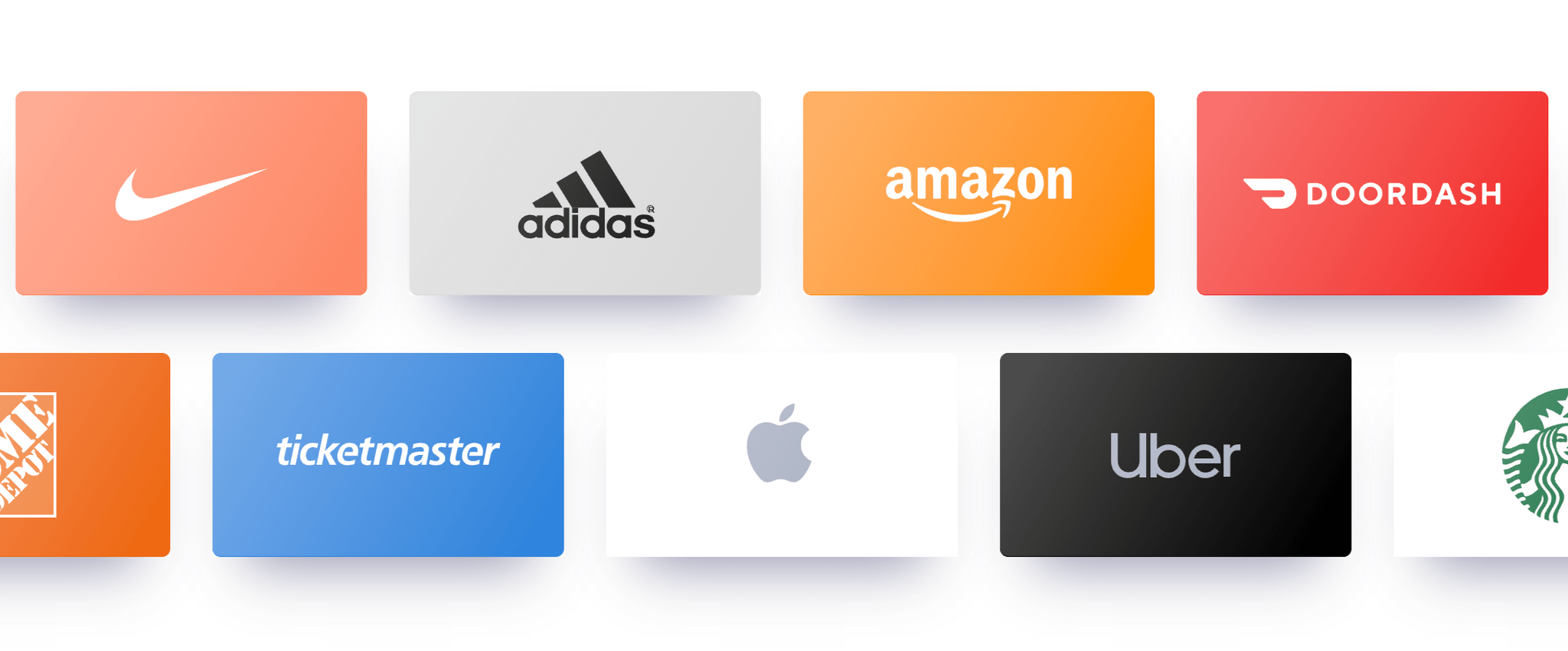 To learn more about the brands available with Runa, click here.
Learn how Vodafone lowered acquisition costs and achieved double-digit uplift in new customer signups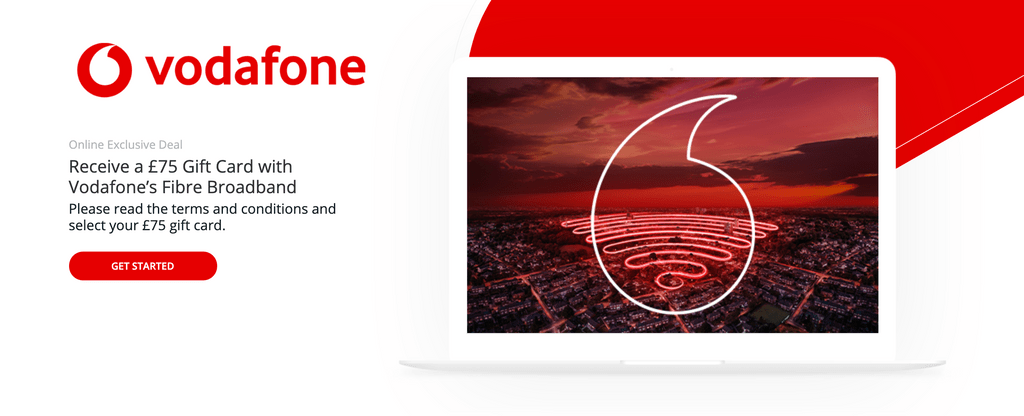 3. Trackable – Optimize conversion rates and measure ROI
It is essential for you to be able to track and attribute revenue to your Incentive Marketing campaigns. On a high-level, the key metrics that you should be tracking are:
Cost of acquisition per customer (CAC)

Revenue Generated

Return on Investment (ROI)
On a more granular level, you should track the following metrics for each campaign:
Reach: Impressions, website traffic, landing page views (offer page)
Engagement: Advertising CTR's, Social CTR's, Avg. time spent on offer page
Conversions: Page views → Sign up conversion rate, No. of new sign ups, AOV
Choice: Incentive chosen (if more than one has been offered)
Tracking these metrics on a campaign by campaign basis will help you understand how different incentives compare. They will also indicate drop-off points in the buyer's journey, which can then be optimized. For example, if you have high engagement in terms of CTR's on your ads, but low conversion rates on the offer page – look into the design and messaging on the landing page and see how you can make it easier for your prospect to make their purchase.
Learn how Runa can help you optimize your Incentive Marketing campaigns
---


How to promote your incentives effectively
Your Incentive Marketing offer is all set up and you've created a great buyer journey. Now what? How do you get the word out about your offer? These promotion tactics will kickstart and supercharge your campaign:
Make your offer time-sensitive (then change the incentive and repeat) Putting a time limit on your incentive creates urgency. This is a particularly effective marketing tactic for customer acquisition in commoditised industries such as telecom and energy. Customers don't usually think about changing their utilities providers, unless something goes wrong. With time-sensitive incentives, you can offer a compelling reason to make a change.


Leverage special days and events This goes for all any kind of marketing campaign – people are just more willing to spend more over the holidays. But with 3rd-party, branded incentives you can tailor the reward to the occasion.

Virgin experience days are popular for valentines day, mothers day and fathers day. Spa days, fine dining, and race car driving experiences make great incentives for those occasions.
Promote it front and centre on your website Branded rewards don't devalue your brand like discounts. Heavy cash discounts often make customers think "if it's discounted so much, was it worth it in the first place?". However branded rewards are seen as an 'added value', rather than a price cut


Email campaigns Your subscriber list is one of your most valuable assets – reach out to them and promote your incentive-driven campaign. If you're looking for subject line inspiration, we've got you covered:

"This is Not a Sale. It's a Celebration" (United by Blue)

"Witches be crazy, and so is this box! 🎃" (Halloween Promotion with Beauty Incentive)

"Your absolute faves🌟" (Brandless)

"Still thinking it over? Maybe this will help… " (Sock Fancy)

It's there and then it's GONE. POOF. 💥 (The Spinsterz)

Get social


Incentive-driven campaigns can be amplified when paired with paid social media advertising. Especially given the targeting capabilities. You could even segment your target audience based on demographics and offer different incentives to each group.



For example: If you're a broadband provider, you could target students with a Starbucks reward and target families with a grocery/department store gift card such as Target.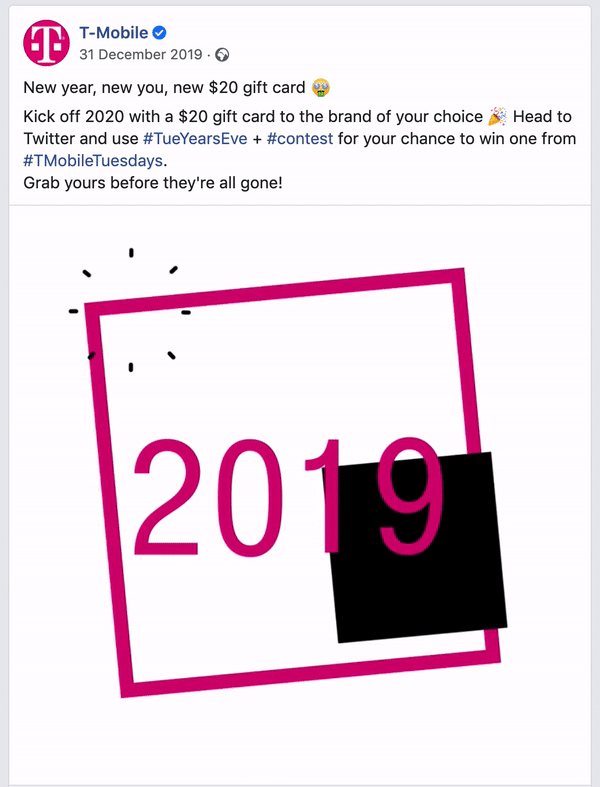 Self-reflection time – what kind of incentives do you offer?
Customer acquisition is an immense task, and it should be an ongoing one. As traditional marketing strategies mature, you will need to adapt in order to stand out from the competition.
Not all strategies will work for your business. You need to keep a constant eye on your campaigns to ensure that you are investing in the most effective ones. But, you must account for the opportunity cost of running your campaigns. Compare all potential strategies and double down on the ones with the best ROI.
If you're in a commoditized industry, you're probably already running incentive-driven campaigns. In which case you should look for ways to reduce your CAC and improve the buyer experience. One way of doing that is to try out 3rd-party digital incentives.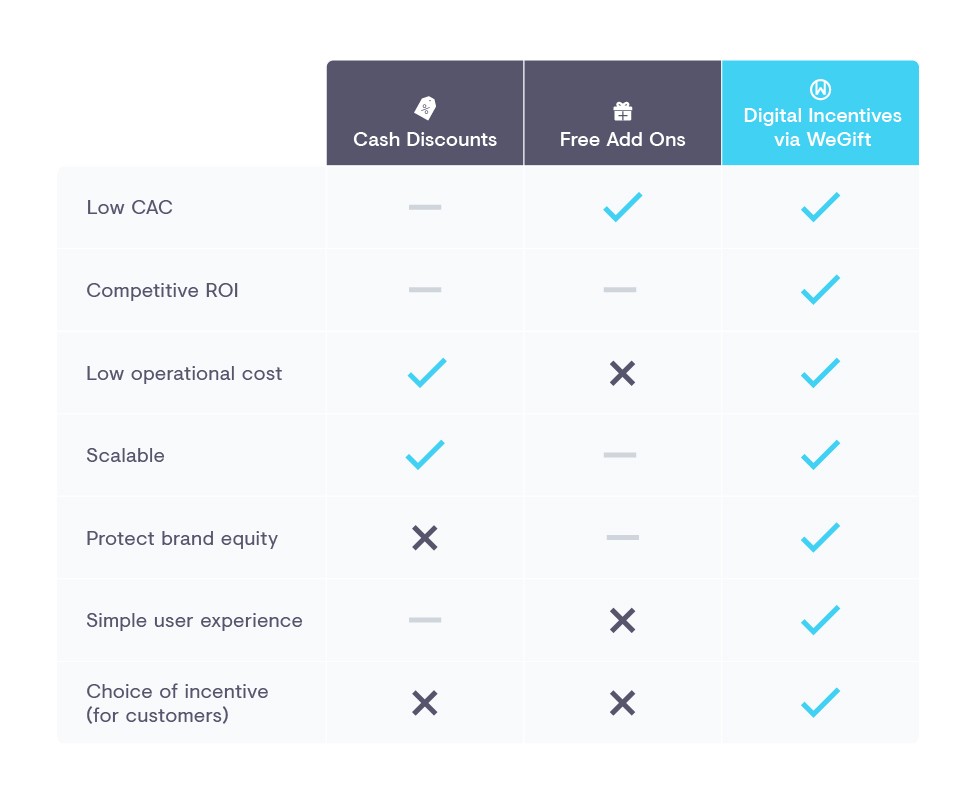 Incentive Marketing for your business— plug and play
The barriers to using digital incentives have disappeared. With Runa, you can access the world's largest catalog of digital rewards and plug them right into your acquisition campaigns.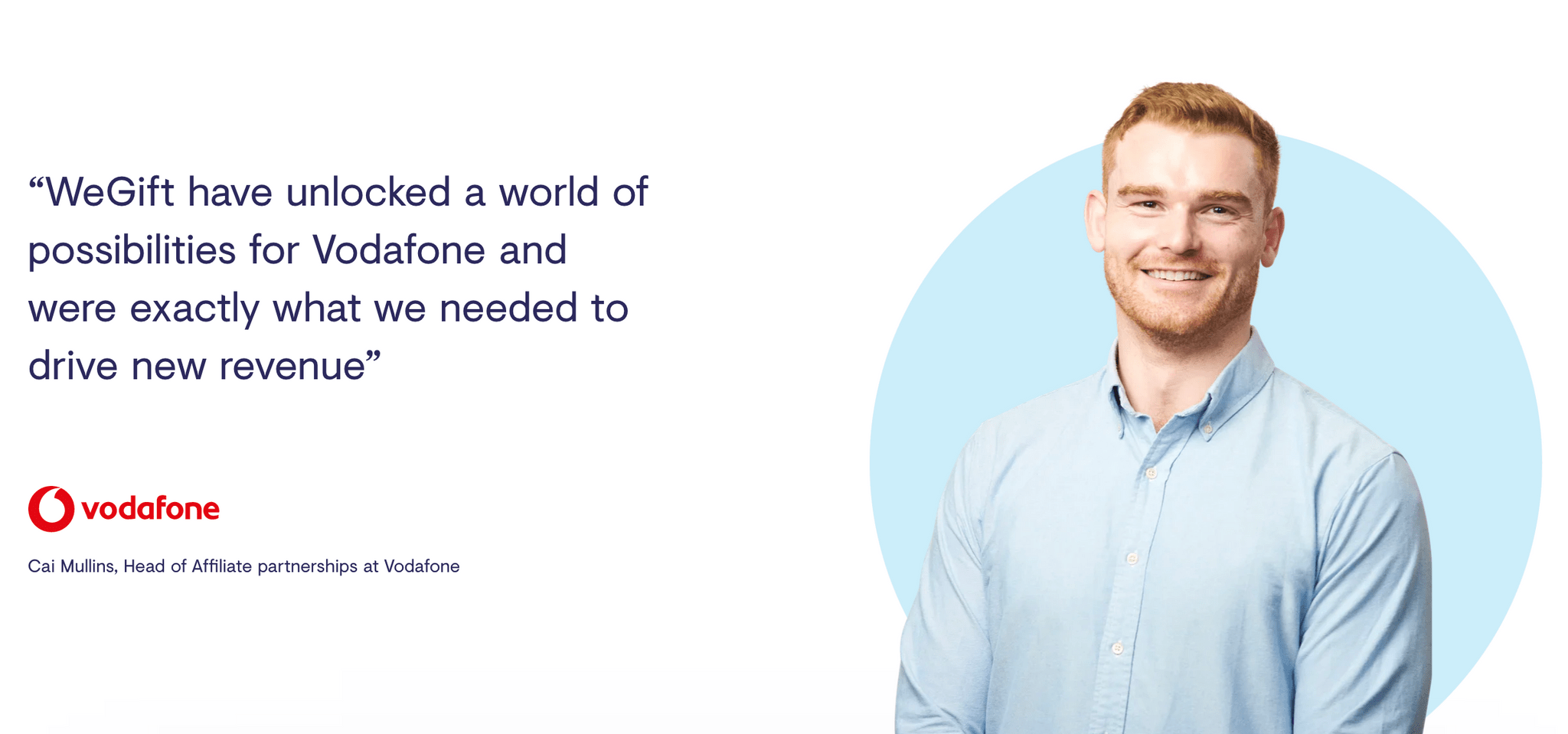 Our easy-to-use platform which will help your business acquire and retain customers at scale.

Runa's platform can also support your business beyond customer acquisition. Click here to learn more and request a demo.