Employee engagement, morale and retention are high on an organization's agenda as employees are making their needs known and demanding what organizations must deliver to keep them. The Great Resignation highlighted the many reasons employees are leaving their jobs and revealed "growth, engagement, and well-being" are key components of a positive employee experience.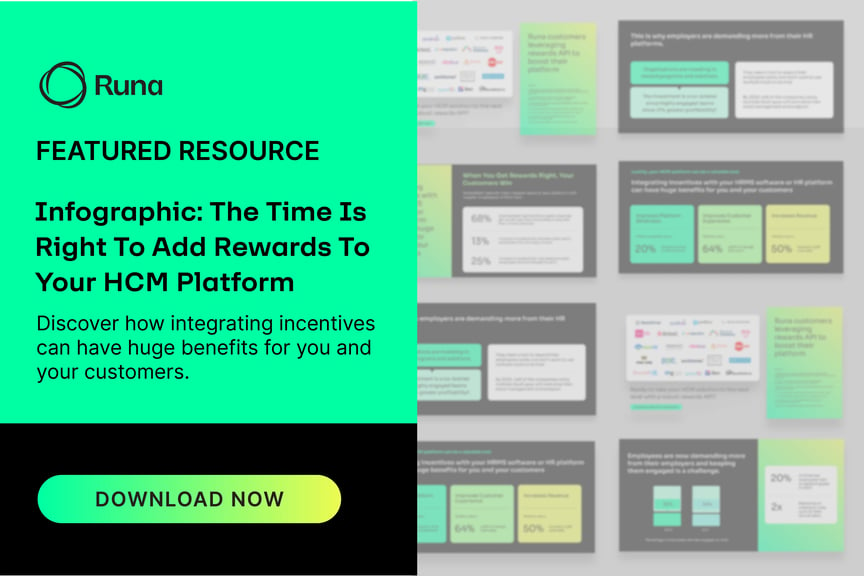 What are examples of moments that matter/people moments?
Moments that matter or "people moments" are critical events in an employee's professional and personal lives. They are "opportunities for organizations to surprise and delight employees" and improve employee engagement.
Professional people moments are opportunities for organizations to recognize their employees. Examples include:
Joining the company

Being promoted or moving internally

Service anniversaries
HR and People departments also acknowledge personal moments that matter. Examples include:
Birthdays

Becoming a parent

Losing a loved one

Moving or buying a home

Illnesses and accidents
Those are long lists, and they can become difficult for People teams to keep track of, particularly as employee counts rise. Fortunately, more and more organizations are turning to their HRMS platforms to simplify the process. For those HRMS platforms, there's an opportunity to be both more helpful to your users as well as to create and scale new streams of revenue. It's a win-win.
Organizations and HR teams typically send digital gift cards for professional and personal "people moments" for fantastic employee experiences. A Starbucks gift card for a new starter, a Williams and Sonoma gift card for a new homeowner or a celebratory luncheon for a new parent (or maybe a gift card for delivery) is the perfect way to show employees that they matter.
Human capital management (HCM) solutions and HR platforms users are looking for easy and efficient ways to send rewards. Unfortunately, if they have to leave the platform to do so, that's exactly what they'll do, costing those platforms a chance to delight their users. The shift to customer-centric HR strategies gives HR platforms and HCM solutions with embedded rewards an opportunity to become an indispensable part of an organization's toolkit.
Adding this new feature to your HCM and HR solutions benefits you and your end-users.
Integrating Rewards Makes Your Platform Better
Organizations invested in employee experience are seeking HCM and HR solutions that align with their strategies. Rewards features and options are key selling points for companies focused on employee engagement, retention and experience. Adding this feature enables organizations to expand with your platform as they discover more moments that matter and grow their teams.
Integrating Rewards APIs Can Make Your Platform More Engaging and improve product stickiness. Embedded rewards not only keep customers on your platform but also increase revenue by improving customer retention and increasing customer lifetime value.
It's a win-win to add rewards API instead of redirecting customers to third parties for rewards or losing them to the competition.
Integrating Rewards Improves Your Customer Experience
A great user experience is fundamental to keep your customers satisfied. Your users may get frustrated hopping between apps to celebrate the many moments that matter to their people. Embedded rewards keeps users on your platform and builds reliance on what is already familiar.
There's a lot at stake during important people moments, and your customers can't afford to forget start dates, birthdays or anniversaries. Embedding rewards within your platform helps your customers remember important dates and automate the rewards that are sent. That means happier users of your platform with happier employees of their own.
Integrating Rewards Can Create New Channels for Revenue
In addition to improving the product experience for your users, there's a major potential financial benefit to embedding rewards. The rewards themselves can create a new revenue stream. By working with a company such as Runa, HCM solutions can benefit from the discounts we've negotiated with the brands on our network. HCM platforms can offer their users rewards at face value while purchasing those rewards at a discount. At scale, that revenue can become significant. And, because the purchases happen in real time, the revenue comes with no risks.
The future of HR is employee-centric, and being employee-centric can also be profitable. By integrating rewards, your platform can both better serve your customers and drive risk-free revenue. Discover how your HR solutions can embed rewards to meet organizations' growing needs for excellent employee experiences. Talk to us to learn about our seamless rewards API.