Over half (60%) of consumers are interested in receiving instant digital gift cards versus ACH (Automated Clearing House) and checks
Recent Runa research from the State of Loyalty and and HR Recognition Rewards survey shed light on the occasions consumers in the US, UK and Germany are most interested in receiving gift card payouts over traditional methods, specifically bank ACH and check payments.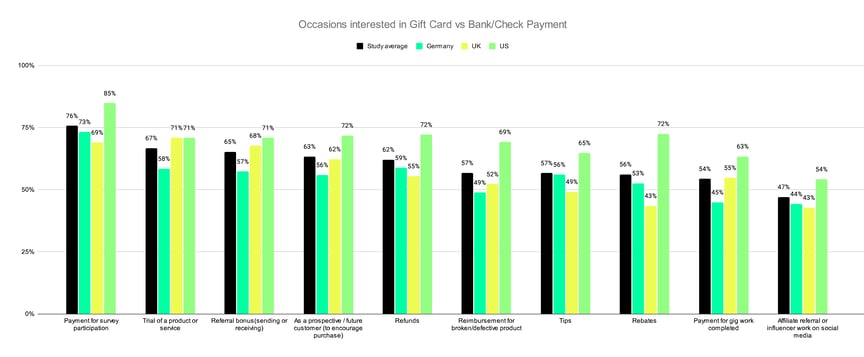 76% of Consumers Prefer Gift Cards as Incentive for Survey Participation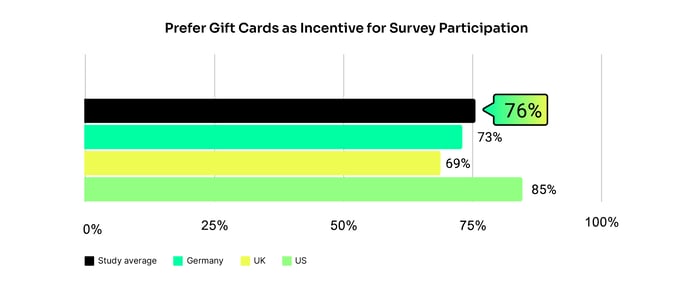 The survey revealed that a substantial number of respondents across all countries (76%) expressed interest in receiving gift card payments for their participation in surveys. Notably, the US demonstrated the highest interest at 85%, while Germany and the UK stood at 73% and 69% respectively. This is positive news for survey platforms and research firms as paying participants with digital value can be a much less complicated process than payouts to bank accounts or writing checks.
67% of Consumers Prefer Gift Cards for Product or Service Trials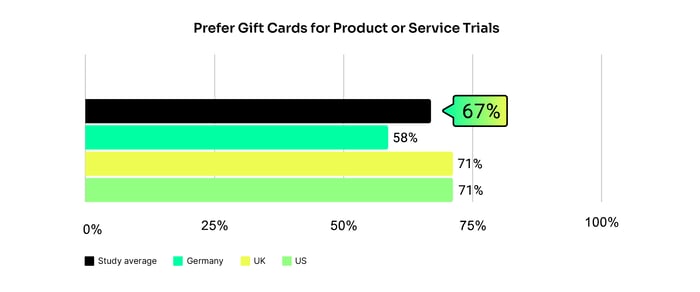 Our research reveals that consumers are likely to be more motivated to try new products and services when incentivized with digital value vs. check and ACH. The study average was 67%, with the UK and US leading at 71%, followed closely by Germany showing a slightly lower interest at 58%. Industry research also shows that digital value such as branded gift cards increase profitability, lifts spend-back and increases customer retention and loyalty while reducing interchange fees.
Digital Value for a Referral Bonuses Strike a Chord with 65% of Respondents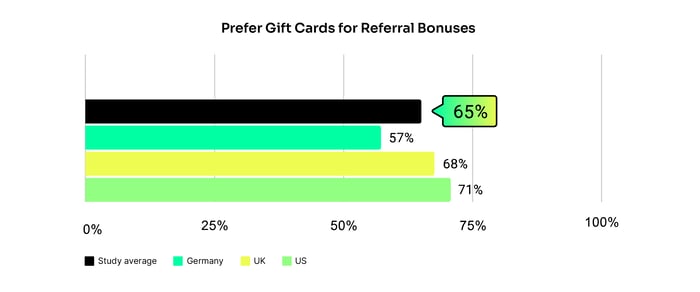 Referral bonuses round out the top three instances that consumers are interested in receiving digital value over checks and ACH. Across the surveyed countries, 65% of respondents expressed enthusiasm for this incentive. The UK and the US exhibited the highest interest at 68% and 71% respectively, while Germany showed a much lower interest at 57%. The data suggests that referral bonuses can be highly effective for organizations to acquire new customers in the US. Organizations can differentiate their referral programs by building out a rewards catalog with a wider selection of digital assets beyond digital gift cards.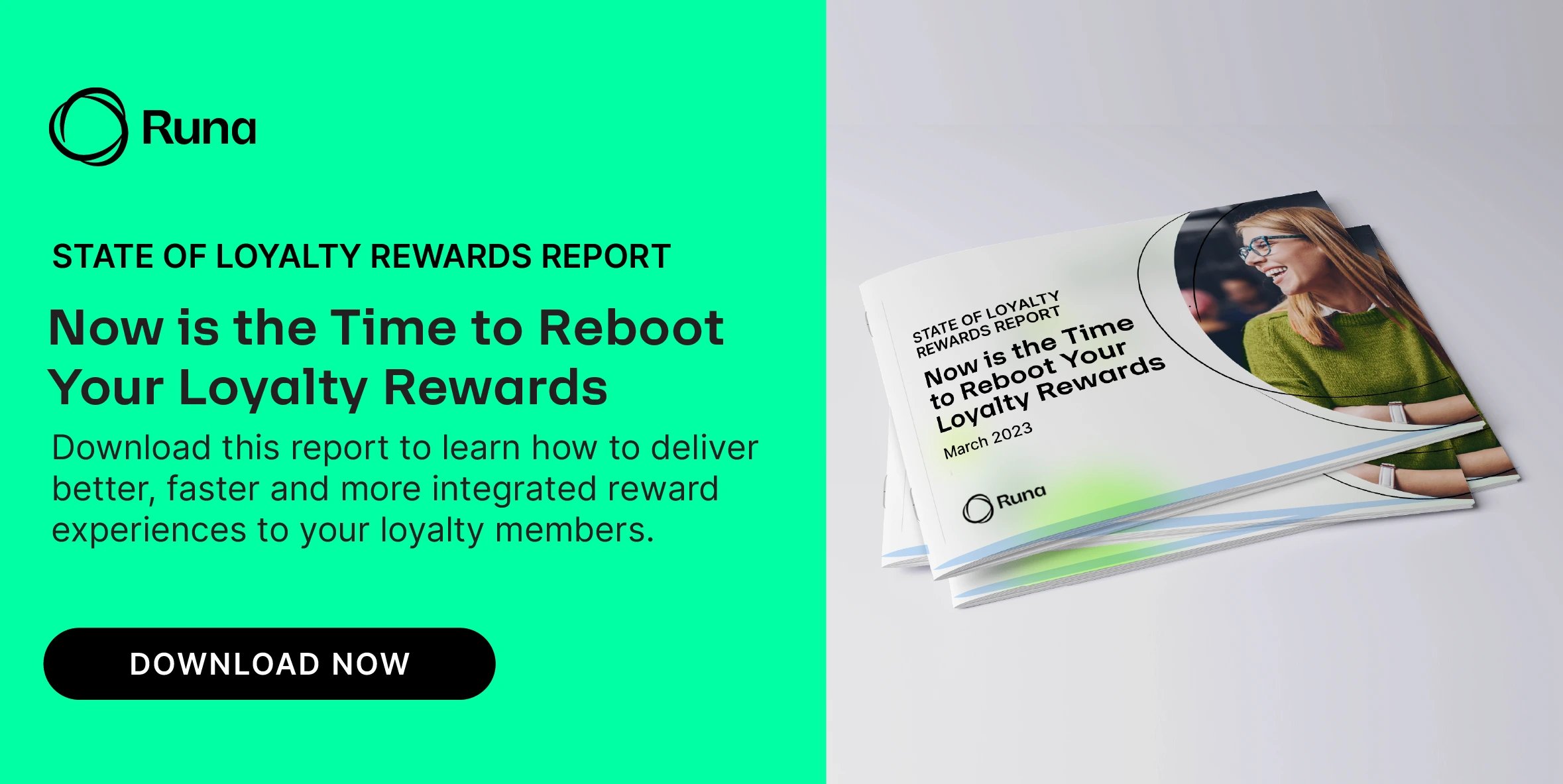 What does this mean for each market?
While the survey average highlights the top three preferences, there are unique differences between the surveyed demographics. The responses present new opportunities for organizations to use digital value payments in lieu of ACH for consumers in the US, UK, and Germany based on consumer interests.
Opportunities for the UK Market
Offer digital gift cards as a reward for trying out new products or services
Consumers in the UK have the highest preference (71%) among the surveyed countries in receiving gift card payments for trying out a product or service unlike Germany and US consumers who had the highest interest in digital value for survey participation. This indicates a potential opportunity for organizations to leverage this incentive to encourage more consumers to explore and experience their offerings in the UK.

Optimize digital value to retain and engage customers
The UK also demonstrated a high interest (68%) in receiving gift card payments as referral bonuses. Businesses can capitalize on this opportunity by implementing referral programs that reward customers with gift card incentives for referring others. By tapping into the power of word-of-mouth marketing and incentivizing referrals, companies can expand their customer base and foster brand advocacy in the UK.
A Glimpse into What German Consumers Want
Boost Interest in Digital Value With Consumer Education
German consumers showed a lower interest in digital value over bank transfer payments than the study average. They responded "neutral" more than "very interested" in every category except for payment for survey participation and trial of a product or service. Despite the lower interest, there's opportunity here. Organizations can invest in consumer education to earn loyalty. Educating consumers on digital value, specifically branded currency, can promote interest among consumers in Germany, leading to a new demand for digital value to get paid instantly.
Issue Instant Refunds with Digital Value

With 59% of participants showing interest, it is clear that refunds are a significant consideration for German consumers. This suggests that offering refunds in the form of gift card payments can be an effective way to address customer dissatisfaction, ensure customer loyalty, and maintain a positive brand image. It highlights the importance of a hassle-free and customer-centric return policy, where customers have the option to receive refunds in the form of digital value, which can be used for future purchases.
This high level of interest in refunds also suggests that German consumers place importance on fair and transparent refund processes. It is crucial for businesses in Germany to establish clear refund policies, communicate them effectively, and provide prompt and efficient refund processes to meet the expectations of their German customers.
Digital Value is in Demand in the US
Offer US Consumers More Digital Value Payments
Consumers in the US are very interested in digital value as they ranked higher (69% average) than the study average (60%) and higher than 50% in every category. In fact, 60% of US consumers are interested in digital value payments over ACH payments for every occasion except payments for affiliate referral or influencer work on social media. US consumers expressed the highest interest in receiving digital payments, so organizations should simplify their payments process to meet consumer demand and offer flexibility.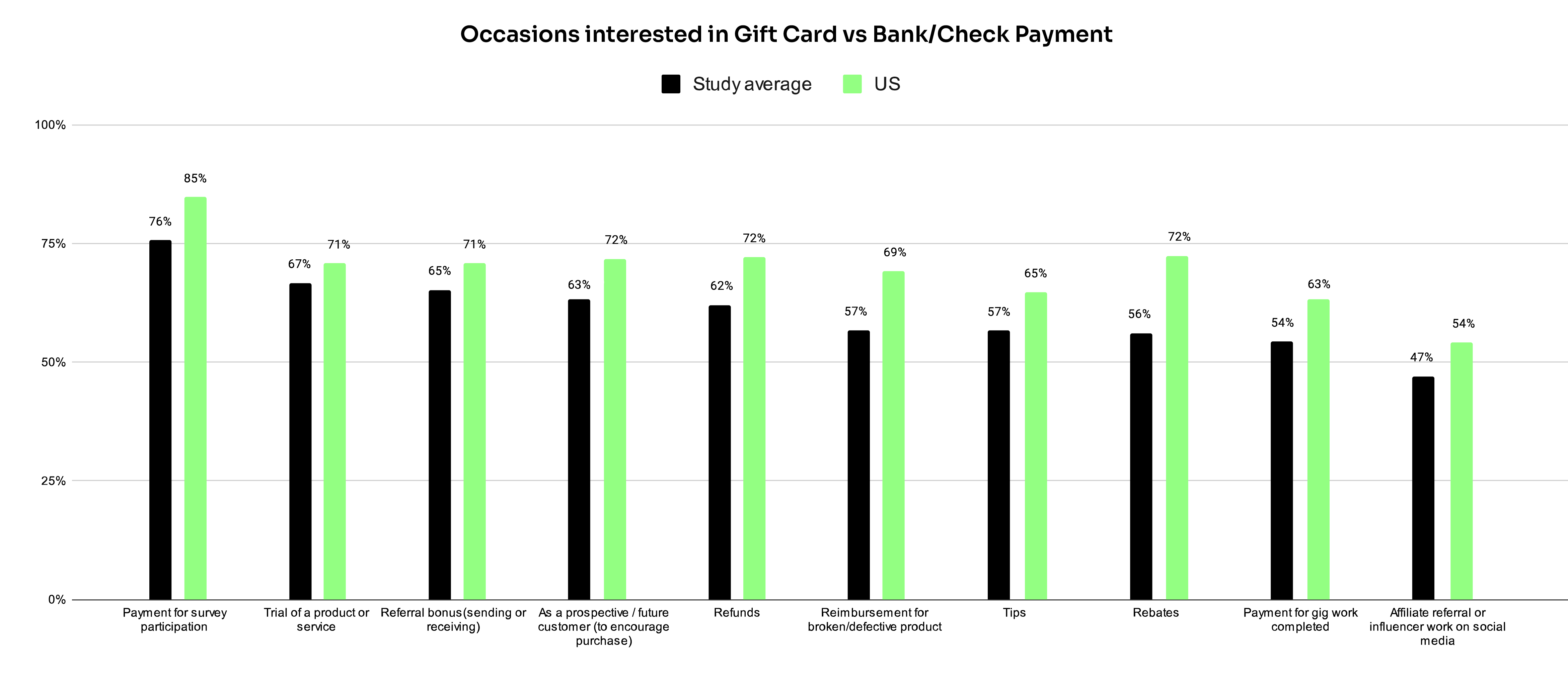 Emerging Opportunities for Gig Work
Interest in digital value for gig work in the US is relatively high compared to other countries, with 63% of US participants expressing interest in this payment method. It's ranked 9 of 10 for the US which presents an opportunity for gig economy companies. This suggests that the gig economy companies can use digital value to incentivize workers or potentially partially replace gig worker pay with instant stored value to the place they frequent for shopping.
Want to learn more?
Runa offers fast, flexible, and fee-free digital payouts to your people, wherever they are. Discover your payout possibilities with Runa's world leading payout network. Get in touch to talk to an expert or get started for free today.